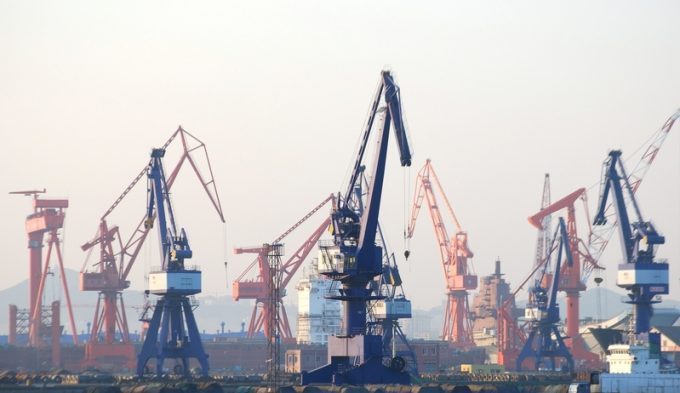 Even before the coronavirus outbreak, scrubber retrofits on container vessels at Chinese yards were subject to substantial delays.
According to Alphaliner data, pro-scrubber carrier MSC has seen its ships "severely delayed", with the longest stay to date the 19,437 teu MSC Erica, which has been idle for 175 days.
The consultant also notes that MSC also has a number of ships waiting in queues to enter Chinese yards, including its 14,036 teu MSC Clorinda, which has been anchored off Ningbo since mid-November.
This compares with the 6-8 week 'start-to-finish' time quoted by yards when they were pitching for the business, and it has infuriated the carrier's bosses in Geneva who, The Loadstar understands, have instigated compensation claims against the yards for loss of earnings.
MSC's scrubber retrofitting plan covers almost half its 574 ships, the exhaust gas cleaning systems enable the vessels to burn cheaper HFO (heavy fuel oil) on the majority of the voyage.
Based on the current spread between HFO and IMO 2020-compliant LSFO (low-sulphur fuel oil), carriers have calculated that the scrubber investment could be returned in under 18 months. However, the heavy costs associated with the unbudgeted stay in yards will add considerably to the length of pay back.
MSC has 33 of its ships currently undergoing scrubber retrofitting in Chinese yards, according to Alphaliner's data, with the already lengthy idle time now extended indefinitely by the Covid-19 restrictions.
Meanwhile, 2M alliance partner Maersk, which plans to have only 10% of its 700 vessels fitted with scrubbers, has 15 vessels awaiting retrofitting at Chinese yards.
Around 30 of the carrier's vessels already have scrubbers systems installed, and during the firm's earnings call presentation last week, chief executive Soren Skou was far from optimistic on the redelivery schedules of the remainder of the programme.
"The visibility, frankly, right now is not that good because it's not clear that shipyards can actually deliver what they promised," said Mr Skou.
Notwithstanding the possible breach of their scrubber installation contracts before the virus outbreak, the lockdown of Chinese yards caused by Covid-19 has led the Chinese government to allow the shipyard companies to declare force majeure on their newbuilding and scrubber contracts, making it virtually impossible for MSC and Maersk to succeed in any compensation claims.
Meanwhile, Alphaliner said the number of containerships out of action for scrubber retrofits had increased in the past three weeks, to reach a new high of 111 units for 1.02m teu of capacity. This suggests that despite the substantial delays, shipowners have not lost their appetite for scrubbers.
Oil prices have fallen this month, dragged down by the negative impact of Covid-19, but at around $300 per ton for HFO, compared with approximately $450 for LSFO, there is still a significant cost advantage for carriers operating ULCVs, where the daily bunker consumption at sea can be 75-100 tons a day.
According to commodity consultancy CRO, there are 3,756 cargo ships that either have scrubbers installed or waiting to be fitted, out of a global merchant fleet of some 53,000 vessels, and it expects the percentage to increase to around 15% by the end of the year.