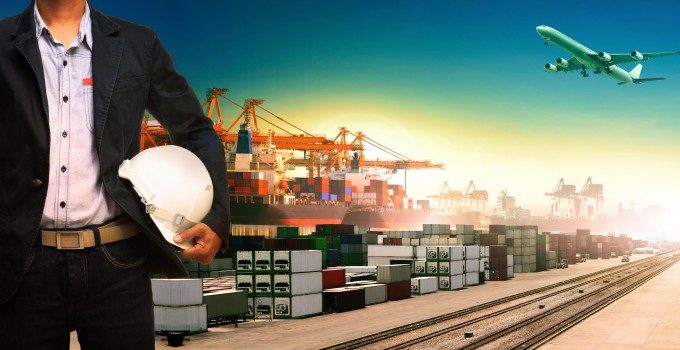 There has been much focus on the news that Cargolux claims it needs an annual injection of $100m, but the carrier threw off these concerns last week to focus on its African business.
Noting that it had launched its Johannesburg route 20 years ago, Niek van der Weide, EVP sales and marketing, told The Loadstar at the Air Cargo Africa event in Johannesburg that the city had become one of the carrier's most important destinations. The continent itself, however, remained a challenging place to do business.
"Operating costs in Africa for flights can be high, so their viability can differ," explained Mr van der Wiede. "We have to watch the profitability all the time. But we need reliability and sustainability, so we are constantly working out the costs.
"Overall, the African market is not too bad. But at same time there is constant pressure on yields and there is overcapacity in some markets."
The imbalanced flows also had not changed, he said.
"The imbalance has always been a problem on the African routes. We can fill freighters from Luxembourg with all kinds of general cargo, but there are limited volumes out of Africa, and the only export markets with some volumes are Nairobi, Johannesburg, Accra, Entebbe and Harare. On the routes to west Africa we have to position the aircraft with limited uplift, or sometimes operate empty flights to Luxembourg."
Despite the problems, Cargolux is eyeing one more frequency to Johannesburg later this year, and began a new service to Cairo last month.
"We will always look for the flexibility to increase flights if the market is right for it. We have limited fifth freedom traffic rights in Africa, for example from Johannesburg to Lagos. At the same time we are actively looking to expand opportunities, but fifth freedom rights are not easy to acquire. In some countries carriers do protect their own markets."
Sufficient numbers of aircraft shouldn't be a problem – the carrier receives another 747-8F this week, and will get another in September, taking the fleet to 24 aircraft. One further delivery is scheduled for 2017, "and with that, we do not foresee any further fleet expansion in the near future", said Mr van der Wiede.
Although there has been much talk about aircraft from Cargolux's fleet being transferred to its Italian subsidiary, Cargolux Italia, in a bid to cut costs, nothing has yet been formalised as talks with the unions continue. Wort.lu reported last week that it would be "a last resort".
Mr van der Wiede did note, however, in response to board chairman Paul Helminger's comments last week that the carrier needed $100m a year to continue being competitive, that: "Every airline needs profits to continue to invest in the future. It's not a secret that it's a tough market under the present circumstances. Cargolux is continually looking at introducing new products and services."
Good profitability is said to be difficult and despite plans to increase services to China, last month industry sources noted that Cargolux was offering capacity for just CNY8 ($1.27) per kilo, all-in, to Europe from China.
But Mr van der Wiede said the routes were going well. Cargolux operates daily freighters to Shangahi, five times a week to Zhengzhou and, from mid-April, will increase to seven flights a week, plus two weekly services from Zhengzhou to Chicago. Further expansion on the Zhengzhou route is foreseen from October 2015.
Meanwhile, plans for the Cargolux China subsidiary are undergoing a feasibility study.
"The loads in and out are good," said Mr van der Wiede. "China is not as buoyant as before – there's a lot more capacity. There is healthy demand for transpacific from Asia to the US, and we have been operating several charters a week since the west coast port congestion. It could be the same for another two months or so."
The carrier has ruled out a move to all-in pricing for now, arguing that its fuel surcharge is transparent, and said things in general were "OK".
"At the moment it's going reasonably well; we have high load factors and high production hours per day. Yes, we could say it's all going OK, but things can change rapidly, uncertainty on costs and fuel prices is an important factor – we will have to review what we are going to do. But we are here to stay. At the end of the day, we are here to offer a global network and be profitable," said Mr van der Wiede.