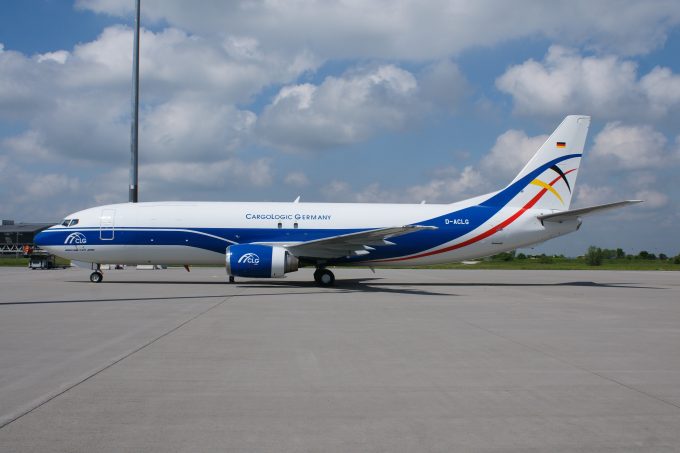 Contrary to earlier reports, CargoLogic Germany (CLG) has yet to receive its air operator's certificate (AOC) from the German Aviation Authority (LBA).  
A press release from the Saxon state government appears to have led to the confusion, but a spokesperson for the all-cargo carrier told The Loadstar the granting of the AOC was imminent.  
"We are fairly confident that we can expect [the AOC] if not in the next few days, then in the next few weeks," said the spokesperson.   
"The news currently going around is a misunderstanding of the release from the Saxon prime minister's office, which provided its support for the AOC… it's not yet live, but coming." 
Once the LBA grants the AOC, The Loadstar understands the carrier will then need a flight permit from the European Aviation Safety Authority (EASA)after which, the spokesperson said, CLG would be cleared to commence commercial services.   
"We are fully operational, and ready to go as soon as the permits have been granted. Once we have these, we expect to begin flights within a matter of days," he continued.   
"Based on the European market, we would start with charter flights as there is good demand for 737 freighter flights."  
In June, the carrier received a non-commercial LBA permit that allowed it to run test flights, which it has been conducting on a twice weekly basis.   
However, some suggested CLG was not European owned or controlled – a prerequisite for AOC approval – but instead part of the Volga-Dnepr group.  
"These claims are wholly untrue, CLG is an independent airline sat outside of the Volga-Dnepr group with no meaningful ties," said the spokesperson. "The only tie between the carriers is a common shareholder, Alexey Isaykin, who is VD's majority shareholder, but he runs his interests in Volga and CLG through separate companies." 
Mr Isaykin, a Cypriot and therefore an EU national, runs his CLG interests through a UK-based company and the spokesperson said there were "contingencies" in place for Brexit.   
CargoLogic Germany hopes to become a European express carrier and to work on behalf of integrators. Based in Leipzig-Halle, it will be able to reach major cargo hubs within three to four hours and guarantee same-day or even time-definite delivery options.
Meanwhile, new freighter operator ACE Belgium has operated a 747-400BCF to JFK for the first time after launching commercial flights. Linked to CAL Cargo Airlines, it operates from Liege.