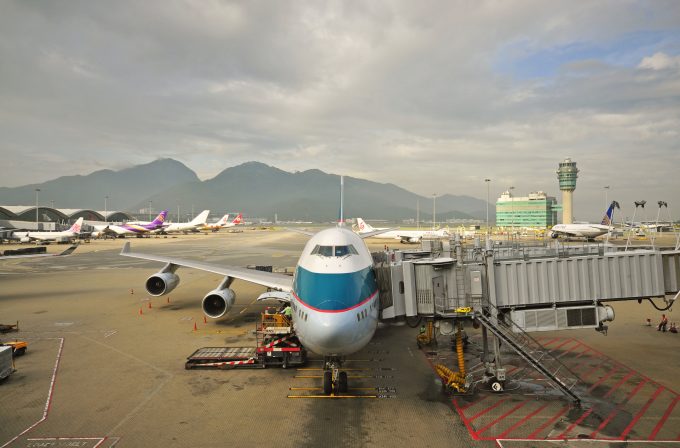 Cathay Pacific, which next week will receive its first A350-900, is looking to cut costs in all departments as revenues come under growing pressure – despite an April revival in cargo.
Chief executive Ivan Chu told staff last week that "business challenges have become more acute in recent weeks, with continued pressure on the cargo side being compounded by a weakening trend in the passenger business".
Blaming a tourist slump in Hong Kong, combined with tough competition and a weak global economy, he said: "Over the past couple of months we have seen load factors in decline, with yield coming under ever-increasing pressure."
He called on departments to review or freeze all non-essential discretionary expenditure, to stop hiring non operationally-critical staff and make cost savings or productivity gains.
"We need to do more," he said.
Traffic figures released this week show cargo volumes increased 2.1% year-on-year in April, but year-to-date (YTD) tonnage has fallen 1.8%, with RTKs down 3.6%.
Although capacity in April fell 0.8%, it rose 1.7% YTD, and load factors – at 63.5% in April – have fallen 3.3 percentage points YTD.
Cathay receives its first A350 on May 27, with its first revenue-producing service to Manila on June 1. It will launch a new service to Madrid the next day.
The bad news, outlined in Cathay's staff magazine, contrasts with Korean Air reports of record operating income in the first quarter of the year, and announcements that it is to upgrade its passenger and cargo fleet.
The Korean carrier's operating profit jumped 70% to KW323.3bn ($274m) as demand rose for its flights globally. While it ended the quarter with a net loss, this was largely attributable to its stake in troubled shipping line Hanjin.
The carrier plans to phase out its remaining 747-400s by the end of next year.
Local media reported that neighbouring carrier Asiana, meanwhile, also fared less well, with profit falling 25% as cargo saw demand for US markets slump.