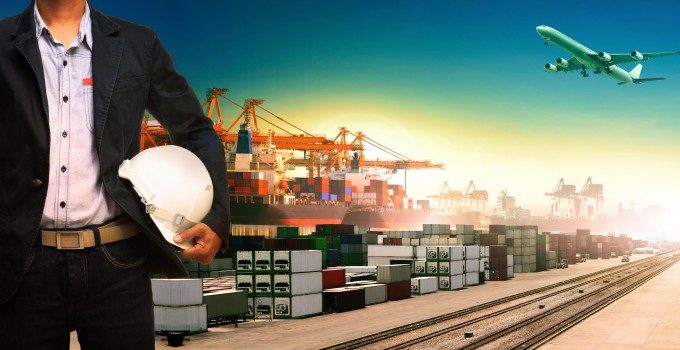 The Loadstar recently reported that customers of London Heathrow had branded its cargo facilities "a disgrace". (It must be added that it was not the only major airport singled out for attention; Paris Charles de Gaulle also fell under the spotlight.)
So in the interests of fairness, we asked LHR's operator, BAA, for a response. Unfortunately, BAA is not doing any press interviews until the end of September (unless they are about the Olympics). But it did issue a statement.
"Cargo is very important to Heathrow – each year we have around 3,000 freight-only movements at the airport, as well as cargo carried in almost every passenger aircraft. However, capital projects such as improving the cargo facilities have to be agreed by the airlines as ultimately they pay for any work."
It added, however, that it is currently working closely with the Airline Operators Committee for Cargo UK (AOCC), as well as freight operators, to develop a new strategy "to support freight in all its forms at the airport, whether it originates from Heathrow, terminates here or is in transit. The new strategy will be published in 2013."
It sounds good. But it's slightly misleading, according to Mike Stewart, vice chair of LHR's AOCC. In actual fact, the initiative was sparked by the Civil Aviation Authority, which wants to start measuring BAA on its cargo movements. "There's a big focus coming which will force airports operators to focus more on cargo," he told The Loadstar. "We have been asked to advise the CAA on the measures."
While this certainly is a step forward, there are still doubts over BAA's real desire to "support freight".
"I don't think LHR is a disaster," said Mr Stewart. "But LHR is meant to be a major hub and its facilities don't reflect that. We often talk to BAA and that in itself has been a challenge."
For some ten years, added Mr Stewart, Heathrow didn't have a cargo manager. But in January, it appointed one. Sort of. Nick Platts' actual job title is head of ground handling – airside. But he is also managing cargo.
"He's a good guy with a background in express," Mr Stewart said. "But his main job is going to keep him very busy, and the time he will be able to allocate to cargo will be miniscule. He'll be pulled in all directions. We're not holding out much hope. And that shows how seriously BAA takes cargo."
The AOCC has a list of things at LHR it would like to see changed. Starting with congestion at the notorious 'horse shoe'.
"The design is all wrong," Mr Stewart explained. "The business is so much bigger now it's difficult to handle it. The trucks come and sit in the middle, try to get the paperwork sorted and then get to the door of the transit sheds, which creates congestion. We need the trucks to park off site, and have an automated call-forward system. We've been talking to BAA about it for some time, but it has fallen on deaf ears."
He added that it because the cargo area is open, it is more difficult to secure the sheds. "If the whole area was secure it would be much better."
He also pointed to congestion on the airside. "It is not managed well. BAA also encroaches on to the area, and has cut off parts of the transit sheds. It is done with no consultation."
While he welcomed the CAA's initiative to start measuring BAA's performance, there are concerns that it will simply take too long. "We want to be involved, but there's some immediate stuff we need to do. The problem is that BAA has no interest if airlines carry one kilo of cargo or a million kilos of cargo. It makes no difference to its revenue stream. We need BAA to see freight as a business opportunity, rather than as a rental opportunity. But it's not happening fast enough. How will we catch up with Schiphol? If the airport becomes too difficult to use, customers will start to use other European airports instead."
The complaints come at a time when Heathrow is lobbying again to be allowed to expand. As a member of the Aviation Foundation, which "promotes the vital economic and social impact of aviation to the UK" and includes BA and Virgin Atlantic, cargo is barely mentioned, let alone its contribution to the economy of the UK.
"It has always been the case that cargo is ignored in the UK," said Mr Stewart. "For airports it's just a rental question."
But it's not just BAA, or the UK. The problems apply to major airports around the world. And it's time the cargo industry started to ask them what contribution they plan to make to freight – because freight makes a contribution to them.