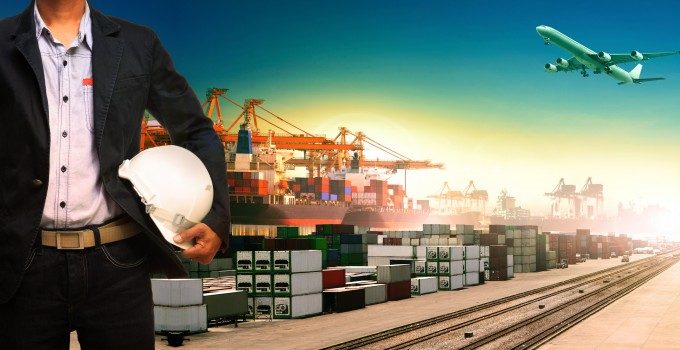 FedEx has raised eyebrows with its announcement that had signed an agreement to take over a Latin American forwarder.
Acquiring a player in Colombia's perishables market seems a strange step in the wake of the integrator's decision to wave good-bye to hundreds of millions of dollars as it walked away from Amazon's business – the Latin American market has hardly been an El Dorado this year. 
On August 29, FedEx announced it would acquire Bogota-based Cargex, a perishables transport specialist with a track record of 25 years.
The company has branches in Medellin, Cartagena, Buenaventura and Santa Marta and, in addition to the forwarding operation, the deal includes Agencia de Aduanas Aduanamos, an affiliate that provides customs brokerage services.  
When the deal closes later this year, Cargex will operate under FedEx Logistics.  
Udo Lange, president and CEO of FedEx Logistics, said: "The addition of Cargex offers future growth opportunities in the Latin American region, a key market for us."
He added that the takeover would complement the integrator's recently announced Miami-Colombia route.  
Dean Maciuba, director consulting services at Logistics Trends & Insights and a former FedEx manager, thinks the acquisition aims for more than a stronger presence in the region.  
"This is bigger than beefing up their capabilities in Latin America," he said.  
Faced with the end of the Amazon business and headwinds in China, where FedEx had played a pioneering role for years, the integrator is making a strategic change, and a major part of this is a strong focus on the freighter airline, Mr Maciuba added.  
"It's doubling down on its biggest strength – the largest cargo aircraft fleet in the world," he said, adding that FedEx had cut costs in virtually all areas, with the exception of the cargo airline.  
And FedEx is gearing up its main hub at Memphis for future growth. Last month it announced additional investment of $450m for a new sorting facility, state-of-the-art systems and a bulk truckload building. FedEx will spend more than $1.5bn on the Memphis hub over the next six years.  
The company appears to have stepped up its pursuit of forwarders to generate more loads for its freighters. Mr Maciuba has heard indications that FedEx has been offering steeper discounts to select forwarder customers, although it appears to have refrained from a broad pricing offensive.  
Forwarders that have been in the industry for some time will recall that FedEx and UPS welcomed business from them until they generated enough business on their own to reach the desired load factors, whereupon they turned their backs on forwarder loads. They will be wary of a repeat.  
"Forwarders remember, but at the end of the day what's going to drive the decision? Price," Mr Maciuba said. Even with discounts, FedEx's rates will not be in the bargain basement, but they may be attractive to some customers.  
Taking over a cargo agent gives FedEx a direct avenue to more forwarder business on its planes, he said, and reckons that the integrator will make further acquisitions in this arena. 
Cargex is not the only forwarder that has been brought into the FedEx fold in the past 12 months. Last October Sydney-based logistics provider Manton Air-Sea agreed to enter the FedEx fold under the FedEx Trade Networks division. 
Taking over a perishables specialist in a market dominated by perishables exports seems a logical step in Latin America, but it also gives FedEx a handle to tap into a growing sector that has held up better than the general air cargo market. 
"Are there opportunities with perishables? Definitely," Mr Maciuba said.