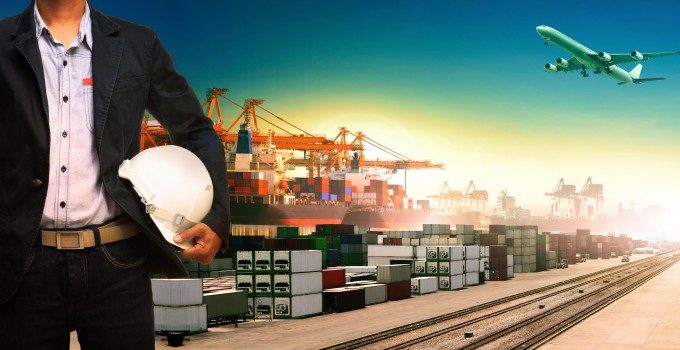 Having taken a giant step forward by ruling that containers must be weighed before being loaded onto a ship, the industry's focus is now extending to include how the container is packed.
Poor practices in container packing means there is an accident waiting to happen on road, rail, barge, feeder, terminal and ship every day, according to industry sources.
When the International Maritime Organization agreed last September to amend the Safety of Life at Sea Convention (Solas), requiring that containers should not be loaded on a ship without the production of a verified weight certificate, it was a big step forward in a 60-year-old industry in which it is estimated that the weight of up to one-third of around 130 million ocean freight containers traded globally each year had been misdeclared.
Indeed, several maritime casualty reports have highlighted the impact of misdeclared container weights as contributing to the structural failure of ships, while the chaos caused by rollover container trucks on dock spur roads is known to many ports worldwide – but poor cargo stowage within the container can be equally dangerous.
According to specialist transport and logistics insurer TT Club, as many as two-thirds of accidents involving the loss of or damage to containerised cargo are thought to be caused by poor or improper packing and lashing.
The TT's conclusions are supported by the Cargo Incident Notification System – established by ocean carriers to analyse and share data on cargo- and container-related accidents to improve safety in the transport chain – which found that one-third of incidents investigated on board ships were caused by incorrectly packed containers.
The TT Club said it could result in "operational disruption and management distraction, not to mention litigation or insurance costs", and described the loss to the industry as "substantial".
Peregrine Storrs-Fox, risk management director at the TT Club, added: "It is no surprise that the correct packing of containers is high on the agenda for industry bodies, regulators and insurers, as the consequences of unsafe and badly secured cargo are serious. It is important to take account not only of financial losses, but also, in too many cases, serious bodily injury to operators, and even death."
Moreover, due to intermodalism, a container will pass through several handling processes to reach its destination and, said the TT Club, "it can be difficult to pinpoint liability for an incident, even where poor packing is suspected".
Mr Storrs-Fox believes an increased level of training for all stakeholders in the supply chain is "now essential", and the TT Club has commissioned e-learning course designer Exis Technologies to develop a CTUpack e-learning course.
Its aim, said the TT Club, is to focus industry attention on the "significant and dangerous implications of bad packing" of containers, and "provide guidance consistent with current good practice".