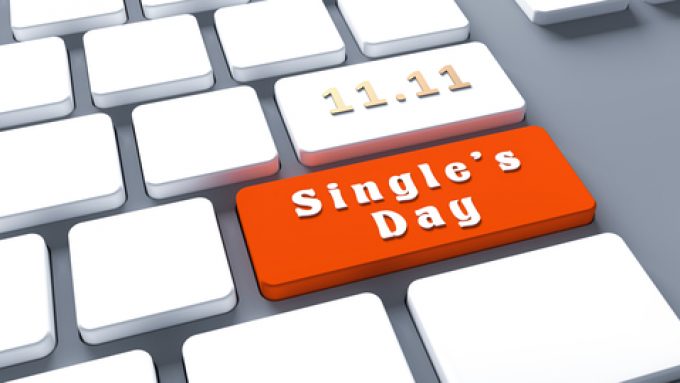 If retail demand is falling, and a meagre holiday season expected, no one has told Cainiao – Alibaba's logistics operation has ramped up its global offering in expectation of strong demand.
It said today it had secured 3,000 flights and would offer six export logistics guarantees to support Chinese sellers.
The 3,000 flight bookings will no doubt be welcomed by airlines, which, according to today's TAC Index commentary, are "hurting, especially ones that planned for a strong peak season".
Cainiao, perhaps surprisingly, said it was preparing to ship to 1.3bn customers globally during "Double 11"(11 November), or Singles Day, an 'anti valentine's' day originally started in 1993 in China, but now a major two-week e-commerce shopping festival.
Alibaba reportedly generated $30.8bn from the day in 2019. The event is starting to gain some traction around the world – but not much, with only about 20% of consumers in Europe even being aware of it.
Nevertheless, Cainiao claimed overseas pre-stocking was up 200% over last year in advance of 11 November. Chinese merchants which use Cainiao's priority export warehouses will get shipping guarantees in 20 countries and regions, and compensation for delayed deliveries.
These warehouses have seen a 300% increase in pre-stocked goods compared with last year, it said. Cainiao has also streamlined its parcel handling process, reducing shipping time by 17%, and expanded smart order consolidation across 52 countries. It said it had partnered with 60 customs clearance facilities to digitise operations.
Cainiao has also launched a dedicated air freight route to Singapore and Malaysia to support the export of Tmall fashion products, manufactured in China, which it said would boost exports.
Despite this confidence in an e-commerce bounce, forwarders and airlines are warning of a weak peak, and that confidence is not matched by consumers.
One Shanghai-based airfreight forwarder told The Loadstar: "The air freight market has been pretty flat in recent weeks , we have seen the market rates more or less at a similar level for a while, not too soft, also not too busy.
"There is still reasonable air freight demand, although average cargo size/volume could be smaller than before. It is pretty soft to the US; the EU is slightly better.
"I assume rates might maintain for a couple of weeks. However, it is also possible for rates to jump up at a later date. There is currently almost a balance between demand and supply, so any extra volume could cause prices to rise.
"But, generally, we do not expect a traditional peak season this year – it could be a short, one-off peak lasting two weeks perhaps."
The TAC Index was less sanguine, saying: "Prices fell last week from all major outbound locations, with Shanghai seeing the biggest drop.
"Market sources are now suggesting there may be no usual peak season spike this year, with inventories still full and demand down."