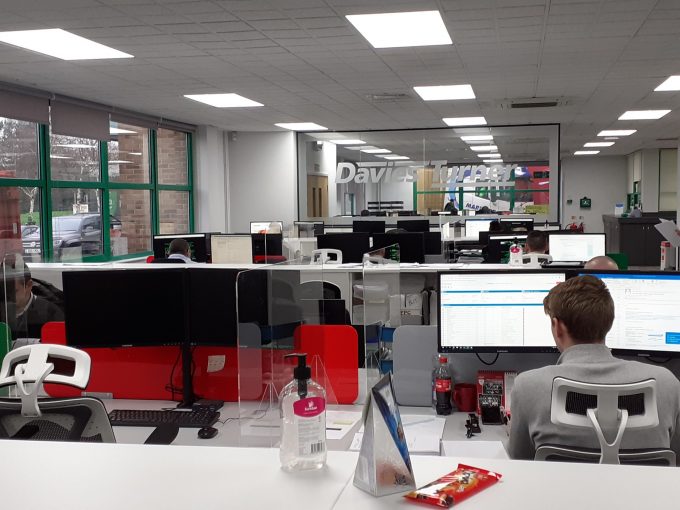 Davies Turner has expanded its customs services operation with the opening of a dedicated customs suite at its regional freight hub in Dartford (pictured above).
The move follows openings at its other UK hubs, including Avonmouth and Manchester, with director Alan Williams telling The Loadstar it will allow the company to address some of the "teething problems" associated with Brexit.
"I think we expected the paperwork from customers to be of a higher quality, instead we were finding a lot of mistakes," said Mr Williams.
"Our suites are staffed by a prep team, which collates all the necessary information before passing it over to the customs team who can clear it; having the two teams means customs specialists are not held up chasing clients for missing information.
"Everything runs on an allocation system, relieving backlogs, and with clearance hubs across the UK we are able to get more goods moving in a fraction of the time."
Alongside housing customs clearance activities, the new centre also includes a training suite to increase the number of staff at the forwarding company that have customs processing experience and qualifications.
Its focus on people has seen the company invest more than £1m ($1.37m) in infrastructure and staff, with just under 50 new employees joining the team.
However, Mr Williams said he was keen to employ "a lot more people", with expectations of further hurdles to overcome as the industry acclimatises to the new trading relationship between the EU and the UK.
Asked how Davis Turner had kept moving when others – notably DHL Express, DB Schenker and DPD – had suspended operations, he said it was "Brexit number three" for the company.
"Every time we came to a Brexit date, we prepared; first under Theresa May, then for Boris's first deadline, and again for the one that ended with us finally leaving," Mr Williams explained.
"We'd taken on Mrs May's 'no deal is better than a bad deal' mantra and acted as though the outcome would be no-deal, meaning anything else was a bonus."