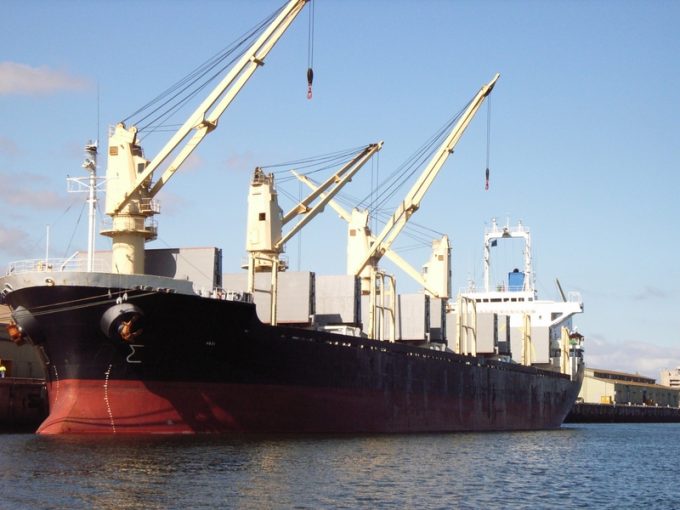 Container shipping's capacity crunch has priced some agricultural and chemical commodities out of the market – in favour of breakbulk.
And the de-containerisation trend could spread to other cargo categories, according to Estonia-based freight forwarder CF&S.
The company recently loaded 700 tons of fertilisers, feed, and chemicals from Xingang to Hamburg in big bags on a multipurpose vessel.
"Due to the huge rise in prices for container sea freight from China to Europe, and the lack of container equipment, we recently tried an alternative," explained Andrej Katrecko, CEO of CF&S Lithuania.
"Going bulk was two-and-a-half times cheaper than current prices for containerised cargo."
And, noting the current freight rate situation "probably won't change until April or May," he added that CF&S had three more shipments planned, totalling 3,500 tons, including 500 tons of general cargo in boxes.
The move is a continuation of the modal shifts seen last year on the back of the rollercoaster freight markets. Large swathes of capacity were removed from air and ocean, as forwarders switched to rail and road on occasions throughout the year.
Mr Katrecko said: "We check what is better and available for particular cargo and customer needs – the problem is that rail is overbooked at least one month ahead, for example."
Signs that breakbulk could see a resurgence emerged as early as last March, when the chaos at Chinese container ports led to more use of conventional reefer vessels to circumvent the logjam.
And more recently, while not ditching the container, major ocean freight forwarders, including DSV and Geodis, have chartered multipurpose vessels to avoid the increasingly frequent delays and lack of capacity on mainline services.
Commodities such as steel, timber and forestry products made the shift to containers around a decade ago, when freight rates were low and shipping lines were desperate for cargo, according to multipurpose carriers, but the changing market appears to have prompted a reversal.
Mr Katrecko told The Loadstar: "The main decisive factor is that cargo must be stackable, or in boxes, or big bags. We are receiving inquiries about many different cargo types and commodities from customers looking for cheaper shipping options."
The inland logistics costs work out cheaper, too, he added.
"Deliveries in tented trucks are also cheaper than for containerised cargo. So, even with longer distances for door-to-door delivery, it can be better math. This cargo is mainly consigned to customers in Belgium, the Netherlands, Germany, Poland and Czech Republic."