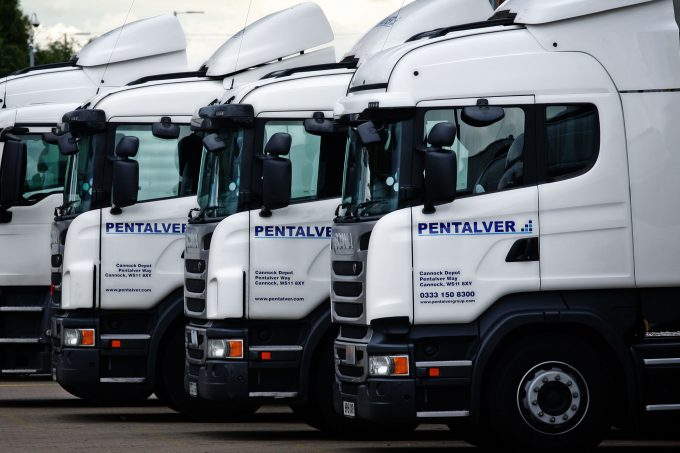 APM Terminals has agreed to sell its UK container haulage business Pentalver to Freightliner owner Genesee & Wyoming.
The deal is expected to complete for £87m (U$110m) in the first quarter of next year.
The possible synergies are plain for Freightliner, which adds its fleet of 150 trucks to Freightliner' 250 that "currently provide local collection and delivery haulage from Freightliner's inland terminals".
It will allow the company to "unlock efficiencies from shared services and enhanced asset utilisation", it said.
G&W said the acquisition would "enhance its UK services by providing rail and road transportation solutions, as well as offering storage options at the ports and inland".
Pentalver also operates off-dock container terminals at Felixstowe, Southampton, London Gateway and Tilbury, as well as an inland terminal located at Cannock, in the Midlands. It provides storage for loaded and empty containers on over 100 acres of land at these facilities, and as well as container maintenance and repair services, it is one of the largest sellers of new and used containers in the country.
Jack Hellmann, president and chief executive of G&W, said: "The acquisition of Pentalver is an excellent strategic fit with our intermodal offering in the UK. With the advent of larger containerships and the growth of distribution centres in the Midlands and throughout the UK, our maritime intermodal customers are seeking greater service optionality, which includes not only rail and road transportation but also the ability to store, maintain and position containers.
"Amid the dramatic changes that are structurally altering the global shipping industry, we are pleased to be enhancing our service capabilities to meet the long term needs of our intermodal customers in the UK."
Pentalver has 600 employees, and G&W said it would continue to be run by industry veteran Chris Lawrensen and operate as part of G&W's UK/Europe region.
Mr Lawrensen said: "Joining the G&W group is a massive opportunity to enhance the services, capabilities and overall capacity of Pentalver, and along with subsidiaries such as Freightliner we will have the ability to offer great services to all customers in the UK.
"The future is extremely exciting and will be a major step change in the UK container intermodal market."
The deal also represents another step in the continuing transformation of APM Terminals, something expected to be further underlined at the AP Møller-Maersk capital markets day in Copenhagen today.
Joe Nicklaus Nielsen, APM Terminals vice-president and head of port investments, said "This divestment is in line with APM Terminals' strategy to develop and optimise our portfolio of businesses. Pentalver is a successful business, and we are pleased to have found a new strong owner in Genesee & Wyoming."
G&W is a US-based global operator of short line and regional railroads which bought Freightliner in February 2015 for £490m.