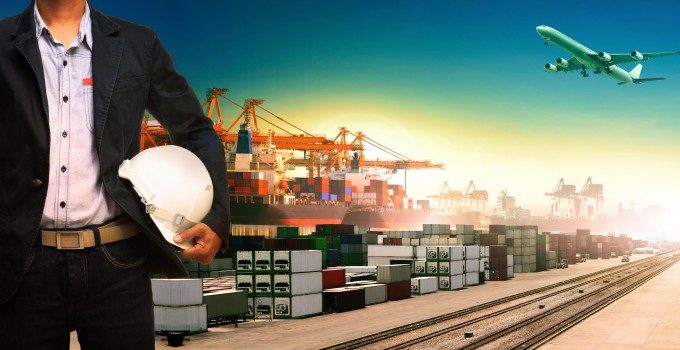 Shippers and forwarders in the Asia-Europe trade currently experiencing tight space constraints need to prepare themselves for further cuts in capacity in mid-August, as carriers' desperate attempts to curtail space continue in an effort to hold up freight rates.
Liner consultancy SeaIntel Maritime Analysis has identified weeks 31 and 34 – commencing 29 July and 19 August respectively – as particular choke points for shippers and forwarders, with overall weekly capacity across all carriers set to be dramatically cut.
Week 31 will see capacity on the trade reduced by 4% week-on-week compared with week 30, with the slot count decreasing from 364,300teu to 350,800teu. Crucially, this will take place as container lines begin their next attempt to hike freight rates with a peak season surcharge (PSS).  This is mostly aimed at $500, although Maersk has set its at $300, and is scheduled to be introduced on 1 August.
However, week 34 is when the really dramatic decline in capacity will take place, with space set to be reduced to 329,3000teu from 379,500teu in week 33 – a drop of just over 50,000teu and representing a weekly fall of a massive 13%.
"We are going to see a massive swing in capacity in that week," SeaIntel managing partner Alan Murphy told The Loadstar. "And customers may well find it very difficult to be able to book cargo for that week."
The Tradelane Capacity Outlook provides a three-month future assessment of the world's major container trades by analysing which vessels are due to be sailing on specific schedules, and thus calculates actual capacity on a weekly basis.
"We know what vessels the carriers will deploy on the individual services," said Mr Murphy, "because the schedules are fixed for the next three months – and they have to be for operational planning purposes."
He attributed the declines in capacity to a variety of factors, including extended voyage times and slow-steaming, as a well as an unusual confluence of sailing schedules and vessel deployment that will see the main groupings of carriers operating their smaller vessels on the trade at the same time.
In terms of year-on-year declines, week 31 will have 7.6% less capacity than the same period in 2012, and week 34, 13.7% less capacity.
"I don't think this is in any way planned, but it is driven by a couple of the networks being reshuffled and some blank sailings that week," said Mr Murphy.
However, he added that, while the particular capacity reduction in week 34 – with the following week set to see a jump of 20% to 394,100teu – was  due to a combination of factors, there was little doubt that carriers are actively trying to keep capacity restrained.
"On the Asia-Europe trade, it is down by 2-3% year-on-year, which is actually pretty impressive when you consider all the deliveries of ultra-large container vessels," he said, adding that he believed the constraints would be conducive to the lines' next attempt to halt the rate slide.
"Our forecast is that the more modest $300 per teu increase has a good chance – which gives the $500 PSS a 50% success rate," Mr Murphy said.
The Shanghai Containerised Freight Index's Shanghai-North Europe rate finished last week at $1,240 per teu, a $50, 4% drop from the previous week.
As if to underline to continuing weakness of the trade, OOCL released its quarterly operational update on Friday, which recorded second-quarter carryings this year of 208,110teu, a 7% decrease on the 223,743teu carried in the same period last year.
Weaker demand had a drastic impact on the carrier's top line, however, with revenues declining nearly 25%, from $326.9m last year to $245.6m.
This is just one illustration of how difficult it has become for carries to adequately match supply and demand. Forecasting demand levels on what was once the strongest of global container trade lanes has become all but impossible, Mr Murphy added.
"Basically, we don't know what is driving demand – and no one else does either," he said.
"Put simply, there are no true measures of demand out of China."