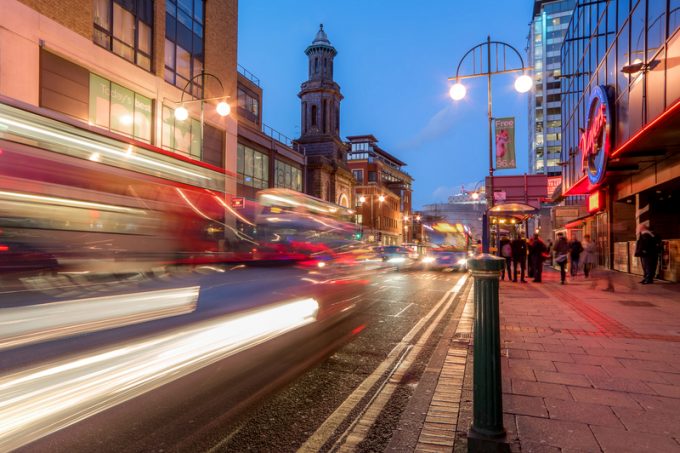 Logistics operators have welcomed Birmingham City Council's one-year extemption for HGVs in its clean air zone (CAZ) proposals.
The Freight Transport Association (FTA), which has slammed numerous local councils over their CAZ plans, said the Birmingham exemption was indicative of a council "listening" to logistics.
FTA policy manager for the Midlands Chris Yarsley said: "We have seen a succession of disastrous CAZ proposals in cities, including Bath, Leeds and Manchester, all of which failed to consider the needs of local and small business.
"The FTA is pleased Birmingham City Council has taken FTA's advice on board when formulating its plans."
Under the city's CAZ, daily charges will be levied on vehicles within the A4540 Middleway ring road that exceed nationally-set engine emission standards.
It will take effect in January with a one-year exemption for vans and HGVs registered in Birmingham with a pre-existing vehicle finance agreement.
Mr Yarsley explained the exemption "recognises the financial burden that prematurely upgrading vehicles places upon local or small businesses".
He added: "We are also pleased the council has refrained from placing the responsibility for improving air quality solely on the shoulders of businesses. Drivers of all types of vehicles – for both private and commercial use – must play their part; it is refreshing to see private cars also included in the zone."
For Birmingham-registered operators without a pre-existing finance agreement, the charge will be £8 a day for vans and £50 a day for HGVs. Vehicles registered outside Birmingham will also not be covered by the exemption, although the exact parameters of what constitutes Birmingham has yet to be set.
The FTA's response marks a shift in attitude, after the association – together with the RHA – celebrated Southampton City Council's decision to scrap its CAZ proposals.
This was followed by Leeds City Council facing the ire of the two angry organisations after it announced a CAZ.
An FTA spokesperson told The Loadstar today: "Businesses plan their vehicle succession programmes, in some cases years, in advance.
"Buying or leasing vehicles is a huge outlay and the arbitrary nature of a CAZ means many businesses are being asked to write-off relatively recently acquired vehicles mid-life."