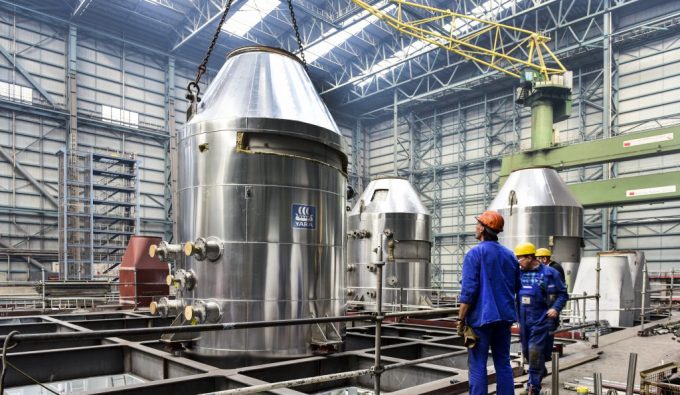 BIMCO has published two IMO 2020 clauses for inclusion in charter parties relating to the content of bunkers after 1 January 2020, covering the transition from 3.5% sulphur content heavy fuel oil (HFO) to 0.5% low-sulphur fuel (LSFO).
The world's largest shipping association, which counts over 65% of global tonnage within its membership, said it was also setting up a working group to examine if an exhaust gas cleaning system (scrubber) clause would be required.
Scrubber technology, which acts as a mini onboard refinery by washing sulphur from the fuel, will allow ships to continue to consume cheaper HFO after 1 January 2020.
Although it is expected that only around 5% of ships will have scrubbers installed by the start of IMO 2020 regulations, that proportion could increase substantially if the investment affords shipping lines a long-term advantage over competitors opting for LSFO.
After 1 January 2020, ships not fitted with scrubbers will no longer be able to burn fuel with a sulphur content of above 0.5%, and to achieve compliance vessels will need their fuel tanks and pipes cleaned and decontaminated well beforehand.
Concerns have been raised in some quarters that the LSFO being supplied to ships for IMO 2020 compliance will be very close in sulphur content to the 0.5% limit, thus any contamination from previously consumed 3.5% fuel could potentially put the vessel in breach of the regulations.
BIMCO said issues relating to the specifications, grades and quality of fuel supplied by charterers were covered by the existing standard bunker clauses in time charter party contracts and should not need to be amended for IMO 2020.
BIMCO's transition clause, developed with assistance from maritime law firm HFW, has been specifically designed for time charter parties that will span 1 January 2020.
"We would also recommend incorporating the clause into time charter parties with redelivery very close to 1 January 2020, where delays or extensions might result in the ship redelivering after the date," said BIMCO head of contracts and clauses Grant Hunter.
Noting that the switch to LSFO would need to be under way well before 1 January 2020, BIMCO said this required the shipowner and charterer "to cooperate to ensure a smooth transition".
It added: "The clause is designed to provide a fair allocation of responsibilities and liabilities between the owners and charterers in managing remaining stocks of fuel that will become non-compliant under MARPOL [the International Convention for the Prevention of Pollution from Ships] from 1 January 2020."
There has been no indication so far from the IMO of the likely fines for breaching the 0.5% sulphur cap regulations, or of an initial soft approach to non-compliance, but recent breaches of air quality regulations in both Europe and the US by ships have resulted in substantial penalties.