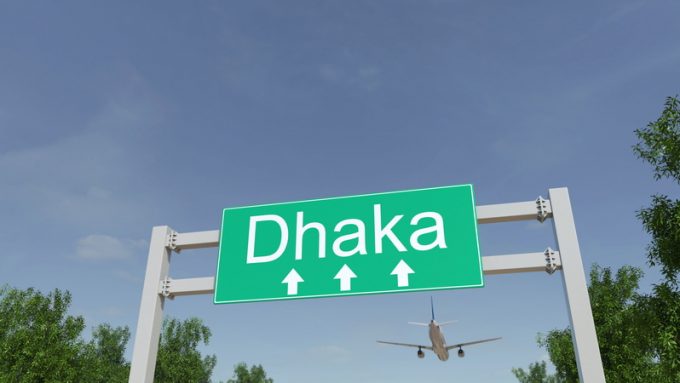 Another breakdown of cargo scanning equipment means air freight out of Bangladesh will be slow or non-existent until the second week of November.
Only two of Dhaka Airport's scanners have explosive-detection systems (EDS) and both are currently out of use – the airport has resorted to using explosive-detection dogs, but congestion is building and airlines have had to reschedule flights.
"Dhaka Airport is under huge pressure," noted Masud Ahmed Sabuj, business development lead for Expo Freight. "Airlines have diverted their shipment scanning to normal machines and, as a result there is pressure on normal scanning machines.
"Shipments are laying inside the cargo village, and the area is chock-a-block with the EDS & EDD shipments. Carriers face difficulty maintaining flight schedules due to slow scanning and loading," he added.
One European forwarder was less polite: "Bangladesh is mega-screwed," he said. "You couldn't make it up.
"The scanners are down and the customs internet has also been down for three days; airlines have cancelled a whole load of flights, as freight can't get through the terminal in Dhaka."
One airline official told The Daily Star that the sniffer dogs were "inadequate" and that "as the export cargo has to be rechecked at the transit, shipment time is increasing, so is the cost".
Airport director Touhid-ul Ahsan told media the scanners' bearings needed to be replaced, requiring tools and technicians from Dubai, India and Malaysia, which should arrive this week, adding: "We have been told that export cargo should be able to be scanned by the second week of November."
It's bad timing, he added, as "the overall market conditions are beginning to pick up as demand is increasing into the typical peak season".
He said: "Furthermore, capacity from passenger airlines is expected to decrease during the coming months, causing rates to increase again. There is cargo pressure in Dhaka Airport cargo village and space is getting tighter day by day, due to lack of capacity."
Vegetable exporters have complained that buyers in Europe have threatened to move to suppliers outside Bangladesh because of the delays.