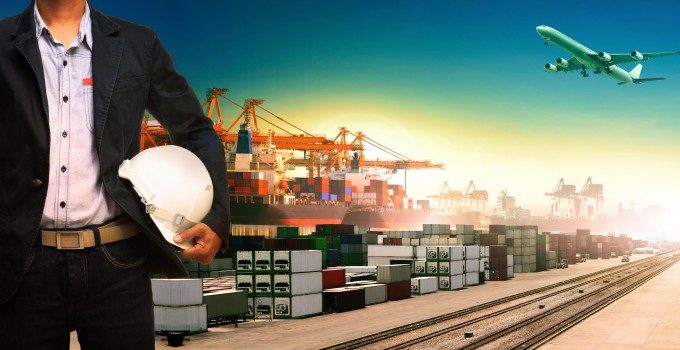 Avient Aviation will receive the first of its two new MD-11Fs next month, flying in its new livery as AV Cargo. The aircraft, formerly operated by World Airways, is on lease from Boeing Capital Corp, and has been undergoing heavy maintenance in Jakarta. Called Lady Liege, it is expected to start flying for AV Cargo on 1 May, and will begin scheduled services into Africa to key cities including Lagos, Bamako, Entebbe, Port Harcourt, Pointe Noire, Freetown and Pemba.
In a bold move, given market conditions, the new team at AV Cargo, headed by shareholder Simon Clarke, is attempting to turn around the fortunes of the formerly ailing company, which announced earlier this month that Avient Aviation's sales arm, Avient Ltd, had gone into administration. The management is keen to forge a new reputation for the carrier, which has had something of a chequered past.
"Avient Ltd has been tarnished in the past, and what we are trying to do is to take the business on to a new platform," Mr Clarke told The Loadstar. "We have to get this clear in the market. We have three goals – to take a unique business model and further develop it in the future to meet market demands; to protect employment; and to ensure customers still have a market choice, and that creditors still have an opportunity with us."
The team has been working with business recovery specialists Portland, which was appointed by the court, and has plans to operate both scheduled and charter services between Liege and cities in Africa. A second MD-11F will arrive from Boeing Capital in June, after maintenance, while Avient's third MD-11F, currently awaiting an engine overhaul, is expected to rejoin the fleet in September. The aircraft will be registered in Zimbabwe, the Aircraft Operating Certificate being the only remaining link to the carrier's former incarnation.
Currently operating just one DC-10, the new fleet will give AV Cargo more opportunities – on a new business model based on low aircraft utilisation.
"Avient Ltd in the last couple of years has been constrained because it couldn't get more aircraft. Last year it could have flown more, but we didn't have the operational ability. In periods of maintenance the business was constrained as it was solely supported by one aircraft, and you can't go down to one aircraft."
In the past year, MD-11F values have tumbled significantly, making it an attractive aircraft to several lessors and carriers.
"The MD-11 is an ideal aircraft for our operations. The DC-10 is nearing the end of its operational life and the MD-11 payload is ideal for African operations and enables us to get into smaller markets," said Mr Clarke.
All-cargo carriers are currently facing tough challenges in the market, and struggling, in some cases, to attract sufficient investment. But Mr Clarke argues that AV Cargo now has sufficient funding to operate and rebuild the airline.
"We are actively working to ensure we provide a stable working platform for all service providers. We want our suppliers to get a return. The market is looking at us suspiciously, but we have had a lot of support from suppliers and we are confident that we can develop the airline beyond what it did before. We do have a funding mechanism that has provided investment. AV Cargo has ambitious plans and will seek further investment in the medium term to support it."
Portland has helped the management, which also includes shareholder Neil Glover, director, realign the business, said Mr Clarke. "To adapt to market conditions we have adapted the business model and built around low utilization. It will remain nimble and agile, using IT systems to streamline information flows. It can operate on lower utilisation, especially as we have now streamlined the business so it's competitive. We don't have massive overheads. Previously Avient Ltd became internally complex, which drove up overheads. We have cut back to basic principles on managing cargo."
Africa is enjoying steady growth at the moment, as trade with China and India sees double-digit increases. While many airlines have been attracted by this growth, it remains a challenging market, with trade imbalance, and already hosts several strong players, while also attracting new entrants such as Coyne Airways. But Claude Picciotto, air freight procurement director for SDV Logistique International, recently told reporters that Avient had what it takes. "Cargolux, Air France, Avient and Allied definitely understand the market and will be reactive if the market booms in one country or region to quickly place additional capacity."
Mr Clarke, who has been with Avient for six years, and was formerly at DHL Aviation, said the carrier would focus on west Africa, and create a niche business. "We operate charter and scheduled and will make that balance between the two. We will start to unroll our plan, but we will focus on West Africa and existing, known markets that are growing. We are selling through GSAs and will provide customer oriented solutions. We can open up two to three markets in West Africa, that are infrequently served, and mature there."
Nevertheless, to turn around a failing business in a market which has seen several all-cargo stalwarts enter bankruptcy, or struggle to attract much-needed investment, is a tough challenge. "It's not a job for the faint-hearted," laughed Mr Clarke. "But we have persevered, and we have a belief in the business. While there is some apprehension relative to AV Cargo, it is now fully operational, adequately financed and with the arrival of new aircraft will commence to build its network."