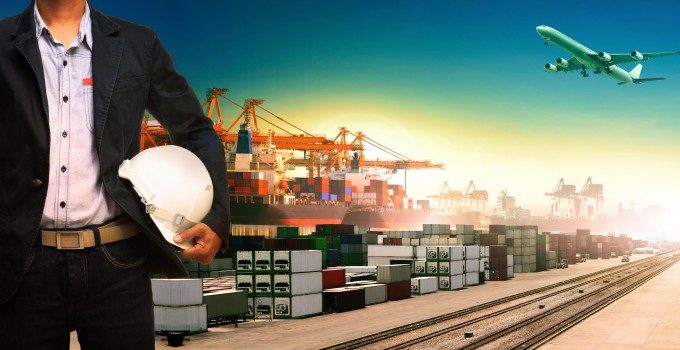 AV Cargo Airlines, the resurrected Avient, has entered a Company Voluntary Arrangement (CVA), a device used by insolvent companies to pay creditors over a fixed period.
In a meeting in November, creditors, who are owed 96% of the company's £4m debt, agreed to the CVA, with just two, Kent Airport Ltd (Manston) and the former financial controller of AV Cargo Airlines, who left the company in May, voting against.
A CVA allows a company to continue trading if creditors owed 75% of the debt agree to a repayment schedule. If the company then fails to pay, any of the creditors can apply to wind up the business.
Key AV Cargo creditors include Liege Airport and business park, owed just under £345,000, Swissport (£340,000),  Avient Ltd (£1.8m) and International Aviation Group (£1.3m), a now-dissolved company which was owned by Neil Glover, a 50% shareholder in AV Cargo Airlines Ltd.
Mr Glover, who according to documents filed at Companies House, is owed £1.1m, agreed to rank after non-preferential creditors. It was also decided that the air navigation agency of Africa and Madagascar, ASECNA, listed as being owed £454,000, was not in fact not a creditor of the company.
There have been signals for some time that Avient's latest incarnation, which was incorporated just one year ago, was likely to be wound down. The two shareholders, Mr Glover and CEO Simon Clarke, in June set up yet another company, Global Associated Aviation.
And in October, AV Cargo Airlines's two MD-11Fs were transferred on lease to a new Zimbabwean-registered airline, Global Africa Aviation. Both appear to be currently in Europe, without the AV livery which was proudly introduced just a year or so ago.
A third MD-11F, which was rumoured to be joining the fleet last year, is thought to be undergoing maintenance in Indonesia.
It is believed that the new carrier will have a different commercial agreement to AV Cargo Airlines, and a deal with a third party is expected to be announced soon.
AV Cargo Airlines Ltd was the successor to AV Cargo Ltd, which was dissolved in December 2013. The latter had the same three shareholders (Andrew and Samantha Smith and Lewis Kling) as Avient Ltd, which continues to be in liquidation.
The new carrier, Global Africa Aviation, is expected to continue to ply intra-African routes on behalf of one customer.