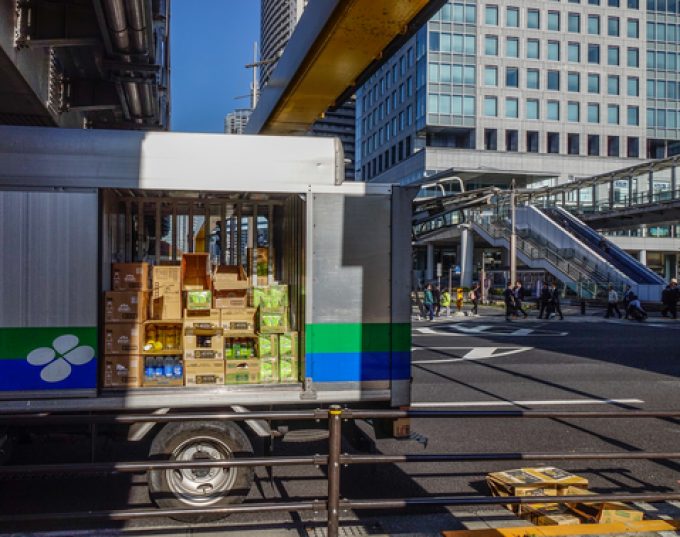 Japan's ageing workforce and surging e-commerce sales have exacerbated a truck driver shortage, creating headaches for its shippers and logistics players.
Hapag-Lloyd has told customers the shortage was affecting the delivery of containers to and from Yokohama and Osaka, via the ports of Tokyo and Kobe.
"The current dwell-time for import containers at Tokyo port exceeds ten days and we expect this situation to continue for the coming months," Hapag-Lloyd said.
"Under these circumstances, we encourage you to consider taking delivery of your containers directly from the ports.
"Furthermore we would recommend to switch your future shipments to direct discharging/or loading ports instead of off-dock delivery or receiving under carrier's haulage.
"In the meantime, we are trying to speed up the process to deliver your container(s) as soon as possible."
The situation at Kobe port has, however, improved, a Hapag-Lloyd spokesman said, but the carrier still "expects some issues with trucking from Tokyo, especially during the preparation for the Olympic Games."
According to Takuma Matsuda, senior researcher at the Japan Maritime Centre, the driver shortage has yet to make a "huge" impact on the logistics industry, but there are "omens".
"For example, shippers have begun to focus on using ferry transport," he told The Loadstar. "Drivers can rest during the time the ship sails, and the advantage of domestic ro-ro transport is that it reduces driver costs."
He said the driver shortage was part of a wider trend brought on by a declining national labour pool.
"Since the population has started to decline, and it is unlikely that truck drivers will increase significantly in the future, retaining truck transport personnel has become a problem for shippers to maintain their logistics activities," he explained.
There are 3.2 vacancies for every job seeker in the "car driving" category in Japan, which includes truckers, compared to the average of 1.63 vacancies across all industries, Mr Matsuda noted.
"The cause is low wages and long working times for truck drivers," he added, noting that younger workers also tended to avoid the sector.
"Shippers and logistics companies are making some efforts to increase wages and decrease the burden on drivers, for example, by not asking them to also help with loading and unloading, which is common in Japan," Mr Matsuda said.
According to a Maersk study, due to the combination of a tough operating environment, reduced profitability and the labour shortage, the number of truck operators has stopped growing.
"The labour shortage problem is further magnified by an ageing population and low participation by females in the trucking industry," adding that e-commerce growth and the rapid increase in last-mile deliveries was also contributing to the shortage.
"Growth of e-commerce has driven the demand growth of consolidation trucking and last-mile deliveries by around 16% over the last 10 years."
Meanwhile, according to Mr Matsuda, self-driving trucks could provide a potential solution.
"Automatic truck driving and platooning are being considered. In January, the transport ministry conducted demonstration tests of truck platooning on the Shin-Tomei Expressway," he said.