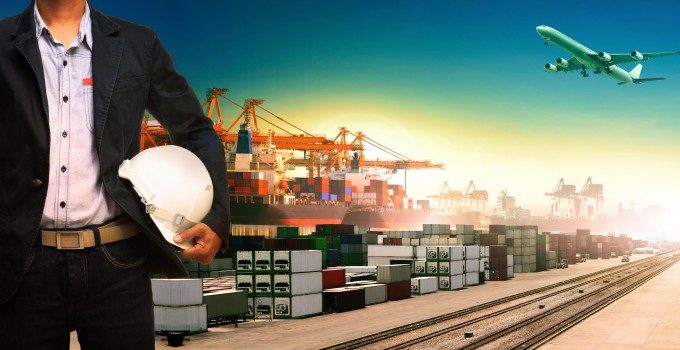 While few in the industry will have doubted that IAG Cargo has made the right decision to return its three 747-8Fs at the end of April, the effect on supplier Global Supply Systems (GSS), and its 49% shareholder Atlas Air, looks far more negative and raises questions about the viability of the ACMI model in the current market.
Stansted-based GSS, which leases the aircraft from Atlas, has little choice in this market but to return them, a move confirmed to The Loadstar by David Curgenven, head of quality and safety.
"The aircraft will go back to Atlas, and we will look for other opportunities," he said.
GSS, which according to its latest financial accounts has 99 air crew and 33 administrative staff on its books, may not have much time. It made a loss of £115,905 for full-year 2012, the year BA took the 747-8Fs. The company, set up by Atlas Air to give it a foothold in Europe, but which can legally only own 49% of the shares, is 51% owned by GSS Employee Benefit Trust.
The real problem for GSS is that it has no other customers and no other aircraft, which leaves it – and its aircraft operating certificate (AOC) – in a vulnerable position.
But Mr Curgenven said: "We don't lose our AOC immediately, it's up to the Civil Aviation Authority. We are looking for other opportunities and could get another aircraft."
One analyst said the UK was a tough market for freighter operations.  "There has never been a viable cargo operator out of the UK – there is so much passenger capacity. There are some limited operations for perishables, but many airlines, like MK, had to leave the UK market."
He added that GSS may not be able to extend its traffic rights to a more suitable market. "I suspect that if the aircraft go back to Atlas, GSS has to close," he said. "And that will probably take up all of BA's contract termination fee."
Mr Curgenven, meanwhile, wouldn't be drawn on market speculation that GSS is bidding on Star Air's UPS contract in Denmark, which requires 767s.
With the fate of GSS hanging in the balance, Atlas Air will not be celebrating. On Friday when the news was announced, AAWW share prices tumbled nearly 14%. The news that it will have to place three more 747-8Fs in current market conditions will not have been welcomed.
Over the past year or so, Atlas has quietly been offering scheduled services, becoming a key player in the Latin American market. If it fails to find new ACMI customers for the aircraft – which seems likely in the short term at least – it could add them to scheduled operations.
But while the ACMI model is relatively risk-free for Atlas – gaining it the approval of the financial sector– expanding its position as a scheduled all-cargo operator looks far less attractive in a capacity-strewn market.
"Atlas is high-quality, but high-cost," said one analyst.
"If more carriers follow IAG's example and look for co-operation with other airlines, there will be less demand for ACMI, as the model forces airlines to take the risk. The future is doing seasonal deals with other airlines. Atlas may need to rethink its business model."
Last week Atlas completed the acquisition of three 777Fs for dry-leasing subsidiary Titan Airways, but financial analysts have cast doubt over Atlas's cash position. Analysis from The Street, noting that net operating cash flow decreased to $79.49 million, or 28.56%, said: "We also find weaknesses including unimpressive growth in net income, weak operating cash flow and a generally disappointing performance in the stock itself."
Atlas Air was unavailable for comment. However, in a statement, CEO Bill Flynn appeared to show optimism over the likelihood of finding a new customer. "We will deploy these freighters in profitable revenue operations once redelivered to us."
Its most recent customer was BCT Logistics, a partner of logistics company Navitrans, which will start an ACMI contract for one 747-8F next month.