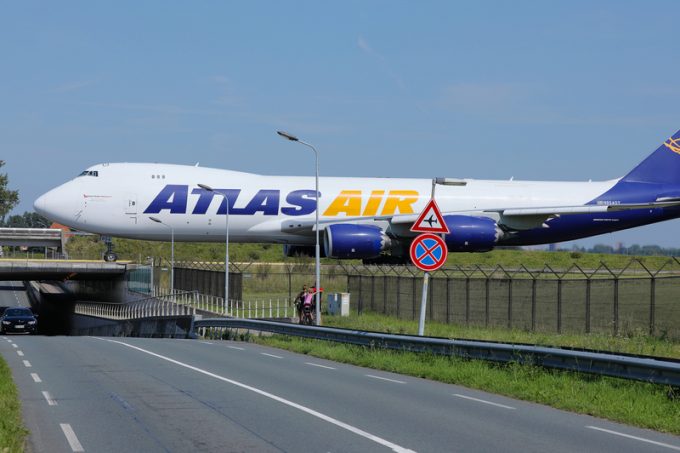 UPDATED 7 OCTOBER TO INCLUDE ATLAS AIR RESPONSE
Atlas Air (AAWW) pilots, still negotiating their new contract, have complained that the airline is now 'moving the goalposts'.
The pilots claim they have provided, as ordered by a court, the seniority integration list, and negotiations have resumed – but one pilot noted on social media that "in over a four-year history of bargaining with AAWW on [the] pilot contract, last week was [the] least productive session to date.
"It is time for shareholders, analysts, media to start asking Atlas Air tough questions."
Another said "pilots have been playing by the rules, providing Atlas Air with all the information they said is needed to get a contract deal done. Now the goalposts are being moved".
The pilots claim the near-five years of negotiations have cost the company about $1.4bn, which could have covered the cost of a new contract twice over.
Robert Kirchner, head of the International Aviation Professionals (IAP), Teamsters Local 2750, told AJOT a new contract would give shareholders long-term confidence in the company.
"Atlas Air continues to wage a battle with the people who fly planes, generate profits and make oversized executive compensation packages possible," he said.
"For close to five years, Atlas executives have squandered opportunities to reach a reasonable agreement through direct, good-faith negotiations. Now is the time to get a deal done."
Another Atlas pilot said the company could easily afford to agree a new contract.
"The company is swimming in cash, $406m of it in taxpayer CARES Act money," he wrote on social media. "There are zero economic reasons to delay this contract any longer. This is a slow-motion corporate shakedown."
However, Atlas Air denied that the pilots had provided it with the seniority list.
A statement from a company spokesperson said: "We appreciate the ongoing dedication of our crews as we deliver safely and efficiently for our customers.
"Despite what the Union has reported, they have not provided us with the integrated seniority list.  This will be essential to implementing the new joint collective bargaining agreement (JCBA).
"We continue to meet regularly with union representatives and are making progress to reach an agreement for the new JCBA.  At this stage, we have had numerous discussions detailing the economic analysis of the various proposed changes and cost implications.
"The Union's current proposal is not grounded in reality and while they know that, they simply dismiss the company's analysis of their infeasible proposals without detailing the basis of their position. The Union leadership needs to reflect their claimed interest in reaching an agreement by their actions rather than words.
"We are pleased that there is a defined path forward to completing the JCBA as unresolved issues, if any, will by contract be resolved through binding arbitration.
"Our full update to our crews on the status of contract negotiations can be found here."
In August, the carrier reported an "exceptional" second quarter, with adjusted ebitda rising 193% to $247m, while adjusted net income rose 2,637%. First-half net income rose 381% to $153.1m. The carrier renegotiated several customer agreements to reflect the changes in the market, driving "enhanced profitability".
Chief executive John Dietrich, announcing full-year revenue expectations of more than $3bn, with adjusted ebitda of about $750m, said the carrier felt "really good about the peak".