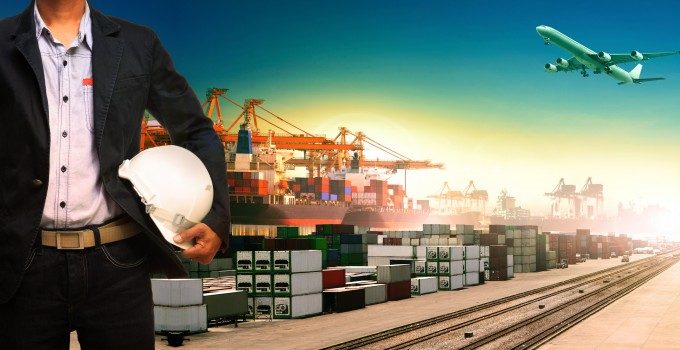 Asia powered Kerry Logistics to a strong 2017 performance, with double-digit growth in revenue and profits.
Turnover was up 28% year on year to HK$30.7bn (US$3.9bn) generating an operating profit of HK$2.1bn (up 13%) and net profit of HK$1.2bn (up 7%).
Group managing director William Ma said the company had benefited from the "upswing" in the global economy, but singled out one region for praise.
"The overall performance of Asia remained robust, driven by pronounced external demand and rising domestic consumption," said Mr Ma.
"We did better in the second half of the year, buoyed by the strength of e-commerce, the sound performance of [subsidiary] APEX in the Americas and accelerating growth in express business in Thailand."
However, it wasn't all good news for Kerry's Asian operations – profits from Chinese forwarding and logistics were down 6.9% and 7.5%, respectively.
Worse performance, though, was from the Taiwanese forwarding division, where profits plummeted more than 39% to HK$4.8m.
And European forwarding stayed flat, dipping 0.1% to HK$23.54m.
However, with the company's Asian logistics segment seeing a profit surge of 56% to HK$425m, the real figure drop in Taiwan will hardly dent Kerry's optimism. Group chairman George Yeo said the firm had responded to the needs of its customers over the last 12 months, which had allowed it to improve efficiencies.
"With the addition of Globalink Logistics and Lanzhou Pacific Logistics, we now have the strongest road and rail freight network across Eurasia," Mr Yeo said. "The deepening and widening of our capabilities positions us well for rapidly growing cross-border e-commerce, which is facilitated by better physical connectivity and greater international cooperation.
"As we continue to bring in catalysts to drive the scale, volume, and efficiency of our global IFF network, the Group is optimistic to deliver sustainable results."
Considering the strong express performance, powered by e-commerce, the company said it planned to roll out express operations in Malaysia, Singapore, and Vietnam.
But it also announced it had disposed of its rail terminal business in Adelaide, in January, and would be selling its 15% stake in Asia Airfreight Terminal.
Kerry's full results can be found here.