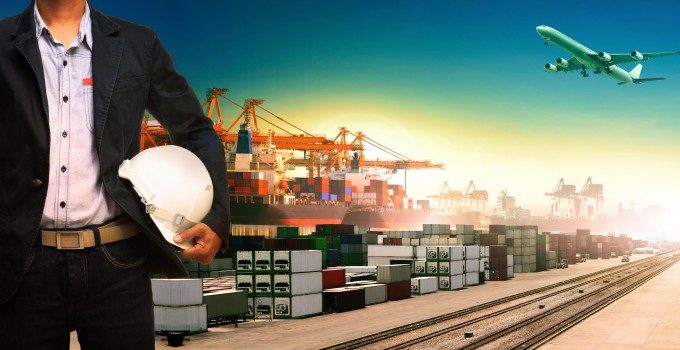 Asia's freighter operations are expected to be more profitable this year, as the aircraft – and the air cargo market – appear to be enjoying something of a resurgence.
From the orders for 29 at last week's Paris Air Show to today's news that China Southern is bringing two 747-400Fs out of retirement, the appetite for widebody maindeck space has risen.
In part, the air cargo market enjoyed a rebound from the US west coast port congestion at the end of last year and in Q1 this year. But, if there is a peak season in 2015's third and fourth quarters, freighters could "finish the end proud of themselves", according to Cathay Pacific's general manager cargo sales and marketing, Mark Sutch.
"For the first time in a few years, at this point we have broken even with our freighter operations and are seeing a profit we are happy with – given the air cargo environment," he said.
"Assuming a strong, or at least traditional, peak, then I think the freighters will finish the end proud of themselves. In addition, I hope we are adding nicely to passenger aircraft profitability – after all, 56%, by tonnage, of my cargo in now in bellies."
The Association of Asia Pacific Airlines (AAPA) reported today that air cargo demand, in FTKs, increased 2.9% in May, year-on-year, with the Asian airlines recording a 6.3% increase in international air freight demand over the first five months.
Capacity in Asia, however, also rose, by 5.1% year-on-year, in May, leading to a slight decrease in load factors, at 63.5% for the month.
"Transpacific is better for us, but the low fuel price means that many carriers are not rationalising capacity, as has been the case in the last few years," said Mr Sutch.
He added that the summer months would "not be fun" for the airlines, but Cathay expected to increase transpacific frequencies for the peak season.
"Additional capacity coupled with a weaker China export market means the market is fairly soft right now, and I don't see much hardening up over the summer, hence a tough few months ahead."
He added that Cathay had had "good success" in renewing its year-round blocked space agreements, but the spot rate market, in particular between Asia and Europe, would be "tough".
"We have an opportunity to ramp Europe up to 11 frequencies over the summer, but I suspect we will put that on hold and look eastbound from HK," he said.
"Ex-Europe, we are performing well with double-digit year-on-year revenue growth in euros, particularly in products such as pharma. But the weak euro is not helping in terms of conversion back into US dollars, in which we hold our main costs."
China Southern, however, is ramping up its European operations, with freighter services now to Frankfurt, Amsterdam, Vienna, Paris and London, which, combined with passenger flights, gives the Guangzhou-based carrier 1,200 tons of cargo capacity to Europe each month, with distribution boosted by road feeder services.
Not only is the carrier bringing two 747-400Fs out of retirement in July and August, but it is receiving three more 777Fs in June and July, which will give it the world's largest 777F fleet, at 12 aircraft.
The carrier said: "Through these direct links shipments such as healthcare products, milk powder, crab, salmon, mail and electronic instruments from the UK and luxuries such as fresh oysters and red wine from France can be transported to China more conveniently and faster. And through our intensive flight network in Guangzhou, these products can be transhipped to South-east Asia, Japan, Korea, North America and Australia as soon as possible.
"As for air cargo exported from Guanzhou in 2014, France was the third biggest destination, while Germany and the Netherlands ranked first and second."
Cathay Pacific noted that India was performing well, and was a key strategic route for Cathay, along with the transpacific and intra-Asia, where the carrier has increased transhipment traffic. And Mr Sutch added that Cathay was expecting a peak. "We are still confident it will come around," he said.
The AAPA's director general, Andrew Herdman, agreed the outlook was good.
"The demand environment for air cargo markets remains positive, although the pace of expansion appears to be moderating. Asian carriers are continuing to strive for further operating efficiencies with an eye on improving overall profitability this year after some disappointing results in 2014."