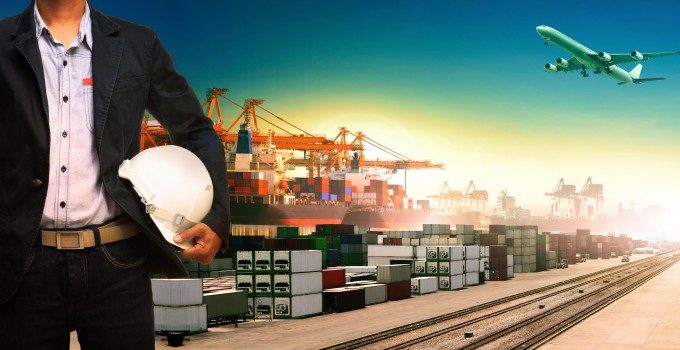 Worrying signs of a major disconnect between supply and demand on the Asia – North Europe trade lane comes from the latest Global Port Tracker: North Europe Trade Outlook which predicts ocean freight growth in 2015 at below 3% year-on-year on the route.
Combined with Alphaliner's estimate of a 9.1% capacity hike on the lane, it will exert significant extra pressure on spot freight rates that have already plunged by more than 50% since the beginning of the year.
Capacity growth is being fuelled by the injection of 50 ultra-large container vessels (ULCVs) during the year as shipping lines scramble to operate ships with the lowest unit cost.
With a general acceptance by carriers that freight rates will for the foreseeable future at best maintain the status quo, lines are backed into a corner and have no other option than to cut costs further; hence the mad rush to deploy the ULCVs.
But these behemoths must be filled week after week to achieve savings, and the Global Port Tracker report will not be an encouraging read in the boardrooms of Asia – Europe carriers.
According to its trade outlook calculations, the first half of 2015 is projected to be flat for Asian imports to North European ports and show only a 1.8% gain for exports, compared to the same period of the previous year.
Growth will re-emerge in the second six months, predicts the report, but nevertheless for the full year this would result in just a 2.1% increase for the headhaul trade to 15.3m teu, and a slightly better 2.6% growth to 12.3m teu on the back haul.
Joint author of the report, which tracks cargo volumes at six North European ports, Ben Hackett commented that it was uncertain why increased consumer confidence in European states was not translating into increased expenditure on goods.
"It is unclear why the consumers are not yet ready to go on a shopping spree," said Mr Hackett,
"Perhaps it is the unpredictably of domestic politics…or the uncertainties of the situation in Ukraine," he suggested.
The consultant offered another possibility: that there could be a change emerging in expenditure patterns that will see lower future consumption. "This is not dissimilar from the pattern we see in the United States," he said.
Mr Hackett also opined that globalisation may now have reached an equilibrium whereby only a few industries are still moving sourcing and output to Asia. He argued that there was evidence of more investments in Eastern Europe – closer to end markets.
"These are changes that the container shipping industry needs to take into account when they consider their investments in additional capacity," said Mr Hackett.
Nonetheless, the 'race to the top' of the biggest containership league by Asia – Europe container lines shows no sign of letting up, as the players prepare to go all in at the 'casino' with big vessel orders.
In fact, the carriers that can find the money of some $150m per ship are queuing up to place orders at South Korean or Chinese yards.
This was in evidence this week in confirmations from CMA CGM and OOCL that they were following Japanese carrier MOL in placing orders for ships of 20,000 teu plus.