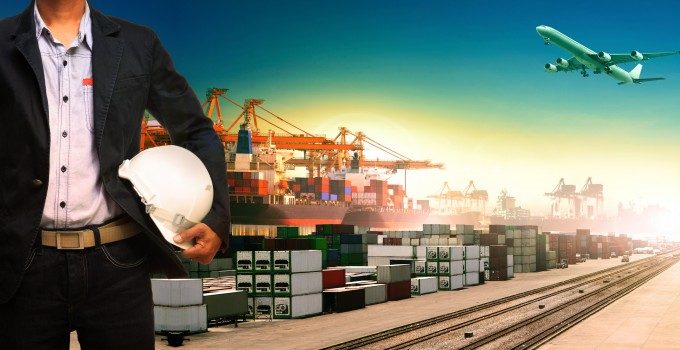 Container carriers and non-operating shipowners (NOOs) appear to have finally reacted to the severe capacity constraints in the global vessel fleet with a surge of new orders with shipyards.
According to new Alphaliner analysis, after a sustained period in which few new shipbuilding contracts were signed, with the industry struggling to manage structural overcapacity, "the last two quarters have seen a massive wave of fresh containership newbuilding orders, especially for ultra large vessels".
In 2010, in the wake of the collapse of Lehman Brothers and shortly before container shipping would enter one of its worst periods of overcapacity – accompanied by rock-bottom freight rates – the orderbook-to-fleet ratio stood at 30%.
It subsequently declined to 10%, as everyone held off new orders, and by the middle of last year new deals in market had effectively ceased.
Today, however, that ratio stands at 15% after two quarters in which shipowners, led by NOOs, have begun placing orders again.
According to Alphaliner data, 1m teu of new vessel capacity was ordered in the fourth quarter of last year and, so far this year, another 1.22m teu capacity is in orderbooks.
It also notes that the new orders fall into three vessel sizes: 29 megamax vessels of around 24,000 teu; 60 "maxi neo-panamax" vessels of 15,000-16,000 teu size; and 21 compact neo-panamax vessels.
It said around 80% of the new orders had been placed by NOOs and vessels lessors, with the remainder made up Evergreen, OOCL and Hapag-Lloyd.
Evergreen has 20 15,000 teu ships on order, representing an additional 300,000 teu of capacity.. However, 10 will be owned by the carrier and the other 10 by Japanese shipowner Shoie Kisen, which will go to Evergreen on long-term charter.
Similarly, MSC is believed to be the charterer behind several orders from NOOs that amount to ten 24,000 teu vessels to be delivered between 2022 and 2024.
Seaspan was the most active in newbuilding contracting, representing around a third of all new orders – 31 vessels of 12,200-24,000 teu capacity. The vast majority of the new tonnage is set to enter the market over the course of 2023 and 2024.
What has been completely absent is orders for ships of 4,000-10,000 teu – just three are currently under construction.
"Alphaliner believes that, sooner or later, some replenishment of the mid-sized market is needed. Many of the former top-of-the-market ships in the 7,000 to 9,000 teu range date from the early 2000s and will reach retirement age in the second half of this decade.
"The scope for new building, however, is quite limited. Many of today's ships in this size class are expected to be replaced by larger tonnage, such as the numerous 12,000 teu compact neo-panamaxes that are being built and ordered these days," it added.