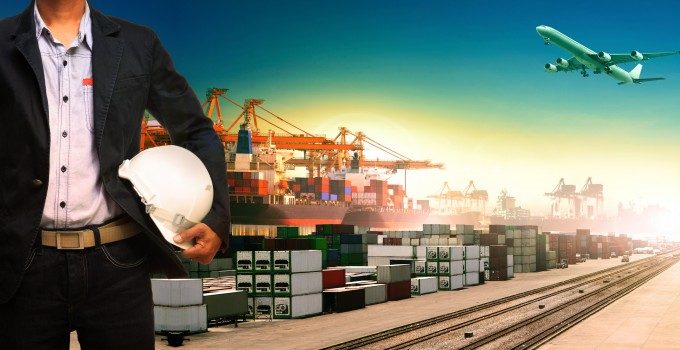 Increased competition and vessel cascading on intra-Asia trades has led to rock-bottom freight rates and plunging profits for regional carriers.
Charlie Chu, executive vice president of Thai-based intra-Asia specialist Regional Container Line (RCL), said freight rates were declining every year.
"Ship upsizing in intra-Asia trade is quite popular, same as other trades globally," he told The Loadstar.
"The consolidation between large carriers through M&A and alliances means they can easily launch new services with bigger ships, using the combined volume of their feeders and intra-Asia cargo.
"So it impacts intra-Asia due to the increased capacity, which adds pressure on freight rates."
RCL's third-quarter results reflected the difficult market conditions. The carrier announced a net-loss of 307m Thai Bhat (US$10.2m) for the period, compared with a 93m Thai Bhat loss during the corresponding quarter last year.
The loss was despite a 9% year on year increase in liftings to 562,000 teu, which the carrier blamed on "bearish" freight rates.
"[The] average freight rate slumped by 15% year over year and 7% less than the previous quarter," RCL said.
"Despite the difficult trade environment, intra-Asia trade demonstrates the most promising potential growth, drawing in many newcomers to gain market share. This resulted in strong competition this quarter, depressing the freight immensely."
RCL was not the only regional specialist to suffer in the third-quarter.
For example, Indonesian carrier Sumudera Shipping, listed in Singapore, saw container volumes decline 15.8% to 341,000 teu, with revenue falling 22.5% to $84.4m, which it said was a result of "softening" freight rates.
"Global trade for goods and services has been on the decline amid the fallout from US/China trade friction and rising geopolitical tensions in Europe and Asia, putting intense pressure on the competition for cargo," Samudera said.
"Other challenges include rising operating costs from the volatility in oil prices and complying with the International Maritime Organisation's low-sulphur regulations effective 2020."
The carrier also said it would be "keeping a lookout" for opportunities to grow its logistics business and build up the "resilience of its revenue stream."
For RCL, IMO 2020 has also place a burden on costs, which it said, along with the depressing trade atmosphere and geopolitical tension in the Middle East, was indication of the higher operating costs impacting shipping lines.
"Our financial cost increased by 31% against the same quarter in the previous year because of the investment decision to take a greener step, installing scrubber systems to our ships," RCL said.
Consequently, Mr Chu explained, the market could be turning once again as carriers look to reduce capacity and pass on rising fuel costs.
"Carriers are underway to rationalise the services to reduce the capacity, we see the improvement of supply and demand after China's Golden Week holiday in October," he said.
Bi-directional trade between China and ASEAN continues to drive the bulk of intra-Asian volume growth, Mr Chu added.