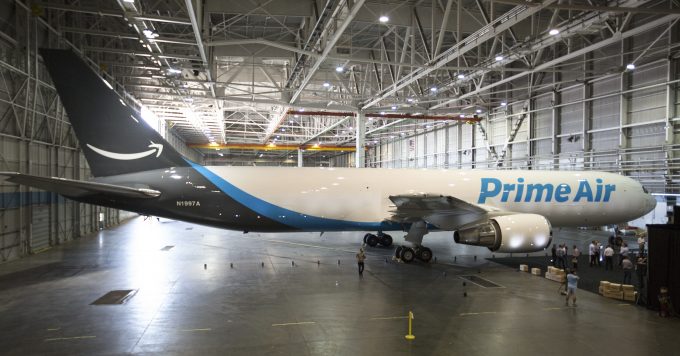 A double-digit drop in revenue did little to stem ATSG's profit momentum in 2018, which grew 16.5%.
In a second successive year of double-digit growth, profits surpassed $312m on the back of $892m in revenues, despite income declining from 2017's $1.1bn at the same rate (16.5%) that profits grew.
Chief executive Joe Hete pointed to the company's increased business with Amazon as one of the driving forces behind the ongoing growth.
"Our acquisitions and expansion of our agreements with Amazon have strengthened our platform for sustainable, profitable and diversified growth with some of the world's largest entities," he said.
"With 90 aircraft in service, providing solid incremental returns, we are poised for strong growth in 2019 and superior long-term returns for our shareholders."
ATSG acquired Omni Air in November, for $845m, adding 13 aircraft to its fleet, including seven 767-300s, three 767-200s and three 777-200s. A source close to the company said Omni had significant potential for the group.
Furthermore, it took delivery of 20 767s from American Airlines to bolster its express operations, with expectations that some of these will be dedicated to servicing Amazon.
"We expect to place eight to 10 newly converted 767 freighters in service as dry-leased this year, including the five we will deploy with Amazon in the second half," said Mr Hete. "We also expect overall stronger results from our ACMI services segment from the addition of Omni Air."
The significance of Amazon's business can't be overstated; it accounted for some 44% of ATSG revenue in 2017, but in 2018 that dropped to 27% – albeit under new accounting practices.
But its contracts with both DHL and the US Department of Defence (DoD) are also significant, bringing in 26% and 15% of revenues, respectively.
Mr Hete added: "We expect strong returns in 2019 from our work for the DoD, including charter and ACMI passenger services, as well as our commercial customers, including DHL."