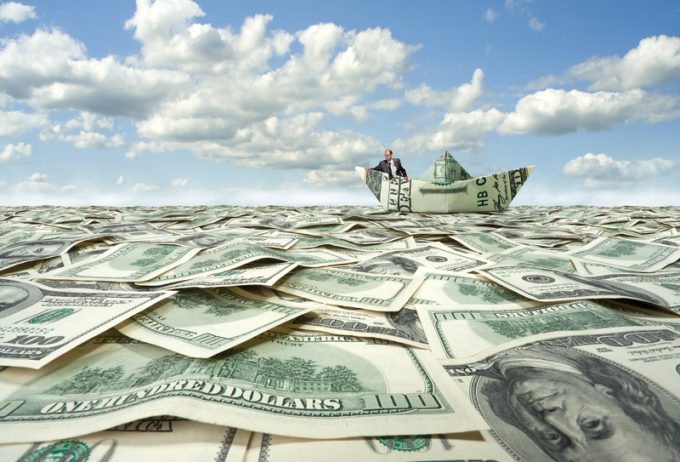 Maersk has posted a $6.8bn net profit for the first quarter of the year – and expects Q2 to be better still.
"We are building a very different Maersk…we are building a better business," CEO Soren Skou told investors during an earnings call this morning.
The record result was achieved despite including an impairment of $718m for its Russian activities and carrying 7% less volume on its ships.
The Danish transport and logistics group saw its revenue surge by 55% on Q1 21, to $19.3bn, as it locked-in more shippers to higher long-term contract rates and persuaded more of them to use its logistics services.
The group recorded an ebitda of $9.1bn for the quarter, and ebit of $7.3bn (including the Russia-related impairments) for a net profit of $6.8bn, by far its strongest-ever result.
Volumes transported by its Ocean sector fell by 6.7%, compared with the previous year, to 6m teu, due to increased port congestion, which also obliged the carrier to deploy 4.5% more capacity across its tradelanes. Freight revenue of $13.6bn resulted in an average rate of $2,276 per teu, compared with $1,331 per teu previously.
Maersk benefited from the disruption in the supply chain, gaining considerable traction in its contract negotiations, with 80% of customers now signed for this year, for an average increase of $1,400 per feu.
And Mr Skou said the balance of contracts were "in negotiation", but added he was confident that the average year-on-year rate increase would be maintained, which would add some $10bn of freight revenue to this year's result.
He also advised that 22% of the contracts agreed, equating to 3.2m teu annually, were multi-year, either on a fixed-rate or index-linked basis, which he said would help to insulate the carrier from the volatility of the spot market into 2024 and beyond.
"We have very strong confidence in our contract portfolio," said Mr Skou, adding that its 200-strong customer base contained many reliable household name companies.
Maersk's logistics businesses grew revenue by 41%, to $2.9bn, "as both existing and new customers continue to buy into the full proposition of integrated solutions".
In terminals, APMT's revenue increased to $1.1bn, versus $915m the year before, on flat volume of 3.1m teu, "driven by higher storage income in North America and increasing tariffs".
Maersk's decision to withdraw from doing business in Russia resulted in an impairment of $485m in its holding in Global Ports Investments, which operates six terminals in Russia. This resulted in a negative ebit of $73m for the quarter for APMT's terminals business.
Maersk said that, based on a strong first half and higher contracted rates, it anticipates an underlying ebitda of about $30bn, and an underlying ebit of $24bn, for the full year.
Mr Skou said a drop in consumer confidence in Europe and the US could impact demand, but there was "quite low visibility" in the outlook.
"There is strong indication that we will see less growth in the second half of the year," he added.