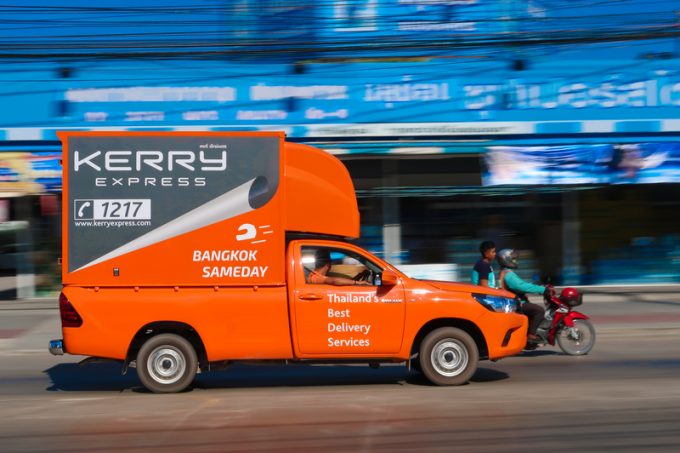 Intra-Asia demand and e-commerce played a pivotal role in another bumper performance for Kerry Logistics in 2018.
The company today reported a 24% increase in turnover to HK$38bn (US$4.84bn), generating some HK$2.4bn in profits, up 11%.
Managing director William Ma said this was despite moderate global economic growth last year, not helped by "US-instigated" trade tensions.
"In contrast, the economic growth in emerging Asia, specifically in the South-east Asian countries, continued its strong momentum," he said. "With an unparalleled network in Asia, Kerry is well-positioned to capitalise on the robust growth in the region."
He added: "Increasing demand in intra-Asia trade and e-commerce accelerated the group's Integrated Logistics (IL) businesses.
"We recorded a double-digit increase in turnover, core operating profit and core net profit in 2018, achieving positive growth for the ninth consecutive year."
Generating just shy of 80% of total profits, IL put in the strongest divisional performance for the year, up 14% on 2017.
And Kerry said it expected this segment to remain the main earnings driver this year, despite chairman George Yeo noting potential market uncertainties.
"We see three major trends affecting global logistics: first, China's market will continue to grow and become the biggest in the world," he said.
"Second, strategic rivalry between China and the US will continue for years and disrupt existing global supply chains."
Keen to capitalise on these changes, Mr Yeo said Kerry would "selectively" enhance its reach into China, while being able to maintain a range of options.
He also pointed to a third change, in the form of technology, which, he said, was "steadily disrupting" all aspects of the logistics industry.
"Kerry will give emphasis to the use of IT, blockchain and AI wherever practical in warehouse, fleet, freight, contract and ecommerce management," he continued. "We will stay agile even as our network grows in response to changing threats and opportunities in Asia and the world."
The company's focus on blockchain in particular has come under increasing scrutiny. A survey conducted last year by Deloitte found that 39% of those in logistics thought the buzz surrounding blockchain's potential was "wildly overhyped".
And the JOC quoted one veteran shipping executive who warned the industry not to get too carried away with the technology and, instead, focus on improving data.
However, Wilson Lee, group director of information technology at Kerry, said blockchain could be a major benefit for the logistics sector.
"Distributed ledger is a technology that could simplify the complicated transactions in logistics operations," he said. "Blockchain is more than cryptocurrency, it is the future of logistics, especially when internet of things applications are put to use.
"Kerry Logistics sees it as the solution for ultimate supply chain optimisation and is trying all means to be in the vanguard of this revolution."
There was some optimism for Kerry's forwarding division, meanwhile, despite a slightly less impressive performance last year. Contributing just over 21% to group profits, the division saw its own profits grow 7%, during a year in which it launched several new ventures, including an office in Pakistan.
"Our international freight forwarding division attained steady volume growth in 2018 as customers have front-loaded shipments in advance of trade tariffs being enforced."