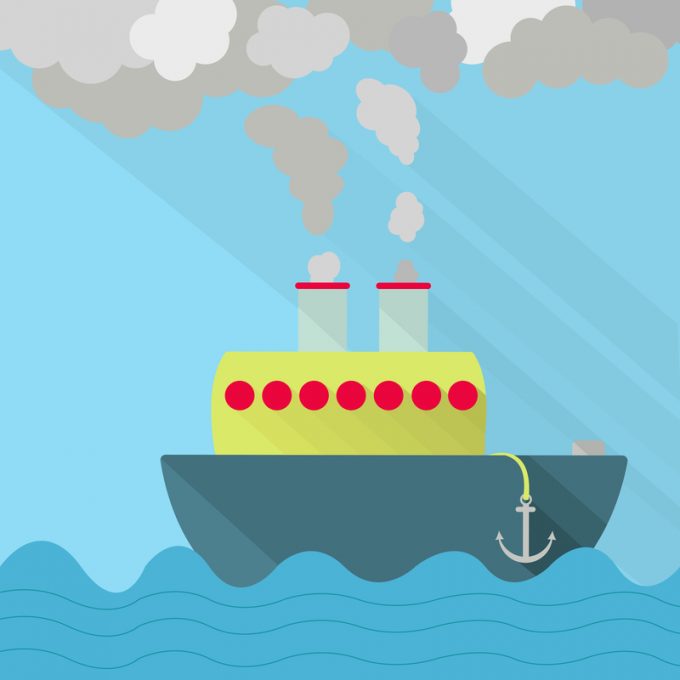 Shipping must pay the price today for tomorrow's sustainability as a push to cleaner supply chains is seeing shippers reconsider their best routes to market.
A report from classification society American Bureau of Shipping (ABS) claims that with no truly carbon neutral fuels available the best short-term option is slow steaming and speed optimisation.
"Even if there are regulatory complications, slow steaming and speed optimisation should be considered as options to comply with the IMO's CO2 reduction targets by 2030," it said.
"In the recent commercial environment where low charter and freight rates were the norm, slow steaming reduced the overall CO2 output from shipping."
A disastrous rates situation in 2015 alone, saw slow steaming result in a 30% cut (810m tonnes) in CO2 emissions compared to 2008.
Despite the success, French calls during the IMO's MEPC 74 meeting last month for the IMO to impose mandatory speed limits for ships faced strong opposition from carriers.
Among those objecting were Maersk and Hapag-Lloyd, with a spokesperson for the latter telling The Loadstar additional speed reductions "would not be a good solution".
Even greater scorn was levelled at Japanese proposals for retrofitting engine power limitation systems on all non-EEDI 3-certified vessels.
One source told The Loadstar there could be "massive safety issues" in capping vessels' abilities to speed up during bad weather.
For ABS, the problems surrounding regulations may be easier to solve by turning to the market and allowing it to self-regulate.
"IT-driven, just-in-time shipping, could introduce slower speeds without regulations and improved utilisation, would mean less additional capacity would be required," it claimed.
"Likewise, digital technology and improved connectivity will encourage next level of performance optimisation, preventative maintenance and matching ships to cargo."
Self-regulation has faced its own criticism, with a report from CE Delft claiming that leaving reductions to industry alone would "at best" see a cut of just 2% by 2030.
The ABS report suggests regulation for reducing GHGs could "potentially" impact ship designs, fuel selections and operations.
It further claims regulation may also affect the choice of cargoes that will be transported, as well as the trade routes and ship sizes.
"In that light, the industry needs regulation that provides a compliance framework that is technically proven, safe and commercially sustainable," it continued.
"It must be one that does not penalise early adopters of new technologies, as without this, the regulatory risks will loom over shipowners as they plan for the next 30 years."