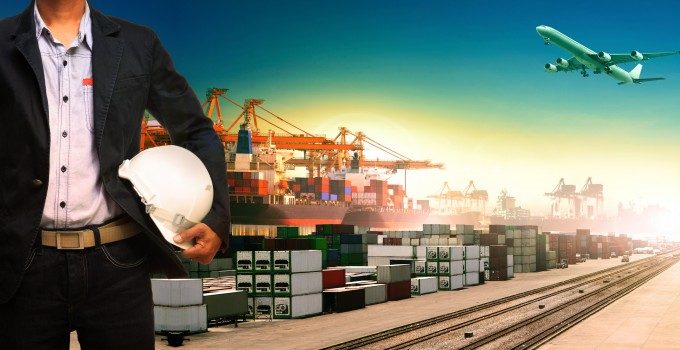 2017 will see American Airlines invest more in freight than ever before, according to new cargo president Rick Elieson.
Company veteran Mr Elieson moved to cargo in March after having worked for the carrier's passenger division for more than 20 years.
Speaking to The Loadstar at Air Cargo Europe yesterday, Mr Elieson promised the carrier's biggest ever investment in cargo.
And it won't be "a one-time catch-up payment", he said. "It will happen again, because cargo is an important part of the mother airline."
In line for investment will be employee training, IT and new tools to improve customer experience– "areas often overlooked for investment, but we will be changing that", he said.
He added: "Infrastructural investment will also be massive this year."
Mr Elieson said part of the reason money had been made available was because of a changing paradigm within the "cycles" of the US aviation sector.
"The complexity of the US airline industry has changed," he said. "Prior to deregulation in the 1970s, there had been an 11-year cycle of success and ruin.
"This cycle had been consistent for five decades, then things became more pronounced and the cycle dropped to seven years."
This, he said, stunted interest in long-term investment and effectively nullified long-term planning.
"From 1978 until quite recently every US airline – excluding Southwest – experienced bankruptcy; we had our turn in 2011," he continued. "But consolidation has changed the landscape again and we are seeing improved stability, both from a business perspective and in terms of pricing."
The carrier's managing director for EMEA, Tristan Koch, said this stability had allowed for a longer planning cycle and increased interest among long-term investors.
February saw the second investment in six months from Warren Buffet's Berkshire Hathaway firm: $2.1bn put into American Airlines.
But despite the optimism, the carrier recorded a first-quarter dip of 6.9% in yields, despite revenue growth of 6.3% (to $172m) and a 13.9% upturn in volumes.
However, Mr Elieson said there was a broadly felt belief that the market is improving, largely driven by improving industry yields.
"This bolsters belief that what we have seen in pockets is gaining, spreading and building traction," he said.
Mr Koch noted that the market had significantly changed over the past year. He said: "Twelve to thirteen months ago there were lots of questions about what would be happening next; there was a negativity to it all.
"Now things are dramatically different, with an industry consensus that there is no real serious downturn on the horizon."
He said this had proved a big boost for the carrier's partners and forwarders – with stable capacity now the norm.
"All of this has allowed us to grow our network," he continued. "We have a presence on all continents, and active on all, except Africa."
The carrier operates a GSA in Johannesburg and supplies space on flights to the US via Tokyo and Garuda, "markedly cheaper than routing via London", added Mr Koch.
Mr Elieson said he would love American Airlines Cargo to be active in Africa, but said this would first require enough stability in the region for the passenger arm to venture in.
This is not to say that cargo isn't big enough to sway the parent carrier into a region – on some routes – said Mr Koch, adding that 30% of profitability could be from cargo.
"Though this is an exception, rather than the rule," he added. "Africa just doesn't quite have the volumes to justify it yet."
Mr Elieson also addressed questions surrounding China Southern, after American invested $200m into the Chinese carrier in March.
"The deal with China Southern is very much in its infancy, from a passenger perspective," he said. "And as far as cargo is concerned, there's nothing planned yet."
After two months in the cargo business, Mr Elieson said his perception of the business had dramatically altered, noting the reactivity of air freight.
"There is an ebb and flow to it, a communality, and a need to understand your customer's business as much as your own, which I just wasn't expecting," he said.
"A colleague of mine told me I'd never look at the food on my plate or the shirt on my back the same way again."