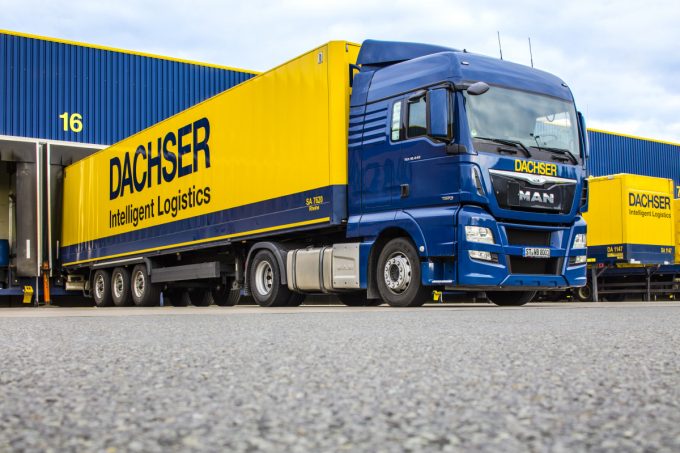 Press Release
10 October 2018
ALDI & DACHSER EXTEND THEIR UK PARTNERHSIP
The two companies have signed a new 5 year contract which will see Dachser provide a warehouse platform as well as UK & Ireland distribution services for a wide range of Aldi's products.
The co-operation between Aldi and Dachser in the UK goes back more than 25 years, during which time the logistics provider has operated an increasingly varied portfolio of customs services, inbound logistics, freight forwarding, warehousing and value added services for the fast expanding retailer.
In 2011, in response to Aldi's strategic objective to improve product availability and shorten lead times to its rapidly growing store network, Dachser created an Excise Bond platform for wines and spirits. Inbound stock arrives on a daily basis from Aldi's suppliers, and is received and stored under bonded conditions pending delivery to Aldi's regional distribution centres in the UK and Ireland. The process enables regular and efficient deliveries to the distribution centres on the basis of multiple-product, consolidated orders comprising full trailer loads.