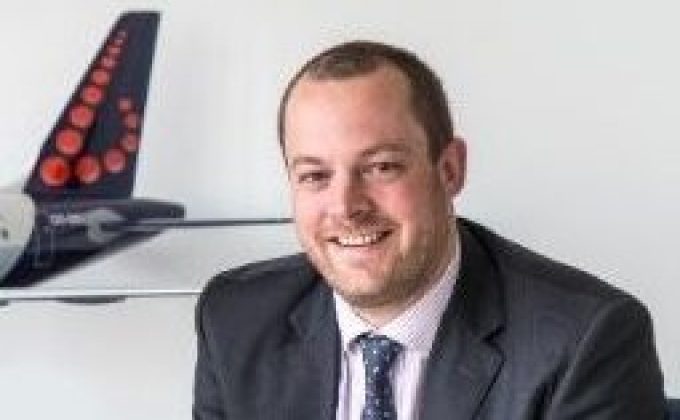 September 1 marked an important day for Brussels Airlines: it finally conceded its cargo sales independence to owner Lufthansa.
While there had been some hope that the Belgian cargo department might retain a model similar to that of Swiss WorldCargo following its acquisition by Lufthansa in 2016, the German carrier's cargo division took over all sales of capacity last week.
As a result, the cheery – and surprisingly youthful (for air cargo)  – vice president global cargo for Brussels Airlines, Alban François, left the airline last week and has now joined Greenyard, a global supplier of fruit, plants flowers and vegetables, as project director operations of its Fresh division, which manages its logistics.
Mr François wrote that his five years at the carrier, the first two of which were as strategic sourcing and procurement manager, were "a fantastic adventure".
He added: "In these last three years, we went together the extra smile for the benefit of all parties involved, being it – firstly – our customers, our suppliers and Brussels Airlines [SN].
"SN's volumes grew substantially and this wouldn't have been possible without the dedication of the SN Cargo team, the commitment of our suppliers to continuously follow us to achieve operational excellence and the trust of our customers.
"A chapter is closing tonight. I am leaving Brussels Airlines and the air cargo industry with a solid expertise, good memories… and new friends."
Mr François was vice chairman of Air Cargo Belgium. Prior to joining Brussels Airlines, he worked for the Belgian military.
The Loadstar wishes him every success in his new role.