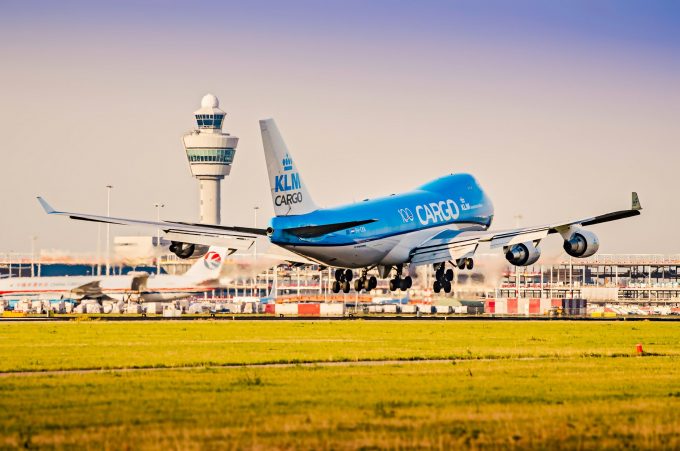 Worldwide Flight Services is opening its fourth air cargo terminal at Schiphol, but unlike the handler's three other facilities at the Dutch gateway, the 3,000 sq metre building caters for airline clients not flying into the airport.
A more likely variant these days is handling facilities for online carriers at an airport coming onstream outside the perimeter fence.
This spring airfreight handling firm Aeroterm acquired two warehouses within ten minutes of Montreal's Trudeau Airport. The two buildings, which have a combined footprint of 20,518 sq metres, were "an irresistible bargain" in the current shortage of warehouse capacity at many airports.
"With almost no vacancies for industrial space at the airport, or in the greater Montreal region, these acquisitions are valuable additions to our portfolio," said Alexi Lachambre, Aeroterm's VP of development.
One month later, Aeroterm snapped up two warehouses adjacent to John Wayne Airport in southern California's Costa Mesa. The facilities, which have a combined footprint of over 13,200 sq metres, have access to the airport's runway via a special gate.
"Due to the rapid growth in air cargo and the land constrained nature of many airports, logistics facilities adjacent to airports are serving a much-needed use for tenants that require direct access to the airfield," said Greg Russell, Aeroterm's SVP of investments.
Bryan Rosenberger, VP in charge of design and construction, does not see the rise of off-airport cargo facilities as a broad trend in the air cargo industry. The decision to go outside the perimeter fence is situational, based on local factors, he said.
The primary reason for going off-airport is shortage of land at the gateway, he added.
Many of the major gateways, such as Los Angeles International, have virtually no room for cargo facility development, which leaves operators two choices: maximise limited on-airport space through automation and/or go for multi-storey buildings; or set up a warehouse off-airport, according to one airport consultant.
Building outside the fence makes a significant difference in terms of dollars and cents. According to industrial real estate giant CBRE, industrial rent premiums in top airport markets averaged 13% last year, reaching as high as 47% at Chicago O'Hare. Next came Oakland and Dallas/Fort Worth, with premiums of 32% and 22.1% respectively.
CBRE found that third-party logistics providers were the main drivers of increased on-airport warehousing activity, accounting for 29.6%, followed by general retail and wholesale (24.4%) and e-commerce companies (16%) This indicates that the push of companies not having air cargo as their core business are increasingly competing for scant and pricey on-airport space.
The congestion that plagued major airports over the past two years also raised the appeal of off-airport facilities. This was the initial impulse for Alliance Ground International's (AGI) decision to set up a 23,500 sq metre import centre near Chicago O'Hare last year, said CEO Jared Azcuy. But the congestion was largely under control by this spring, he added.
Going off-airport has merits in its own rights, he stressed. For one thing, AGI's import facility is actually closer to the forwarding community at the airport.
Carriers and handlers have operated off-airport for years, proving that the concept is viable, but usually the preferred option is to be inside the fence. This is more important for exports than on the import side. Going off airport has helped with import flows over the past two years. Likewise, congested ocean freight terminals have looked to inland sites to move containers faster off the docks to combat the build-up of boxes on the premises.