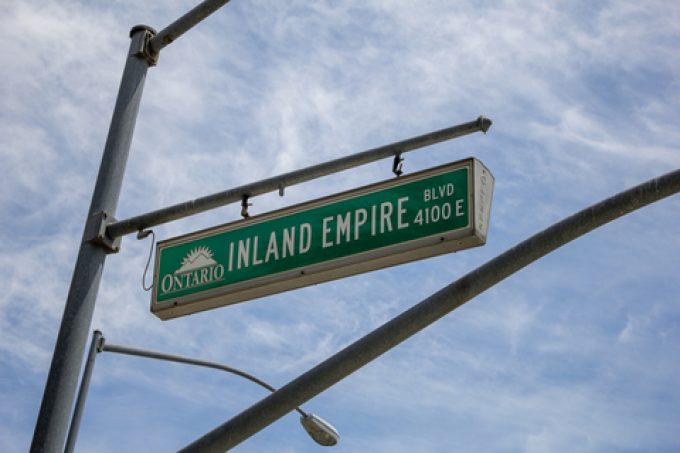 A growing number of US municipalities are taking a stand against the proliferation of warehousing – even in the 'Inland Empire', California's Mecca for warehousing, opposition is springing up.
The Inland Empire is a metropolitan area around the cities of San Bernadino and Riverside, which borders Los Angeles to the west. For many in the logistics industry, it has been synonymous with warehousing.
But now, residents in the region, which has a population of around four million, have opposed further developments and persuaded local councils to put up barriers.
Temporary halts to new warehouse development have been declared by the city councils of Pomona and Norco, while the city of Colton, 30 miles east of Pomona, recently extended its ban through to May next year.
And in the counties of Riverside and San Bernardino, proposals that would block logistics developments within 300 metres of most non-industrial sites have been tabled for legislation.
The idea is to reduce the exposure of residents to noise pollution and the impact of large trucks in residential streets. According to a study published by Earthjustice, people who live within two miles of warehouses show significantly elevated rates of asthma.
Opposition to warehousing has grown in sophistication, advancing beyond local meetings and protests to legal challenges and GoFundMe campaigns to finance these, some observers have commented.
However, opponents face a seemingly unstoppable juggernaut. Nearly 3.72 million sq metres of warehouse space is currently under construction in the Inland Empire alone, fuelled by a voracious need for capacity. The national vacancy rate in the US fell for the seventh consecutive quarter, with a national average of 3.4%. In the Inland Empire and similar logistics hubs, like Savannah, it is below 2%.
The recent economic headwinds appear to have zapped some of the momentum of small and mid-sized players, but this is more than made up for by growth in large warehouses, which is showing no signs of slowing. In the first half of this year, CBRE Group, the world's biggest industrial real estate player, made deals for 37 facilities of 93,000 sq metres or more, up from 24 such deals a year earlier.
"The industrial and logistics market performed solidly in the first half of the year, despite headwinds challenging the broader economy," John Morris, CBRE's president of industrial & logistics, said. "We have seen a fall-off in leasing by smaller users – those in 2,300 sq metres or less – but the largest users are forging ahead, picking up most of the slack."
Just 15 of the top 100 leases signed in the first half  were renewals, which CBRE reads as an indication that large companies are expanding.
According to Interact Analysis, there are around 163,000 warehouses in the world today that have a footprint in excess of 4,600 sq metres, of which 45% are located in the US and China, and the analyst expects the number to grow to 214,000 by 2027 – an increase of 31%.
Industrial real estate firm JLL found that in the US, logistics and distribution firms and 3PLs are the top takers of warehouse space, accounting for 15% and 13.1% of the total area, respectively. This points to e-commerce as the biggest engine of warehousing growth. Interact Analysis predicts that by 2027,  25% of the large warehouses will be for online fulfilment, up from the current 18%
These developments are setting the stage for further confrontation between the sector and residential opponents – and opposition to warehouse development is not confined to the Inland Empire, it has grown in other parts of the US, such as Pittsburgh, Phillipsburg and Madison, Wisconsin. In March, Amazon cancelled plans for a $30m distribution centre in Churchill, Pennsylvania, after stiff local opposition, although it attributed the decision to "business reasons".
And such battles are springing up all over the place. In Canada, the city of Cambridge is witnessing a struggle between city councillors and residents over plans for a 100,000 sq metre warehouse, and France has emerged as a flashpoint between Amazon and warehouse opponents: between September and April, plans for four large logistics hubs have either been blocked by tribunals or abandoned because of strong local opposition.