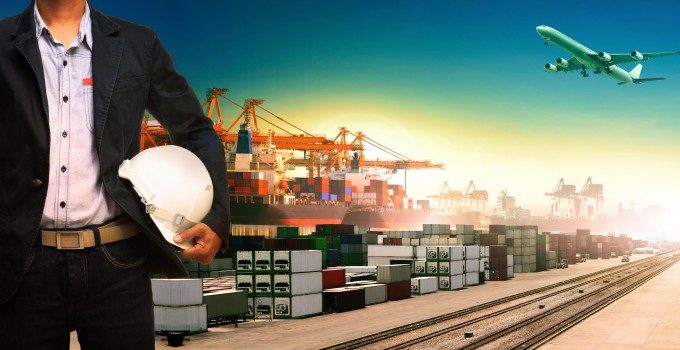 The air freight market is finally beginning to pick up after a lacklustre start to the year and the inevitable slump caused by Chinese new year. Carriers are now reporting that the soft m market is beginning to turn.
While many European cargo carriers are revealing little in advance of reporting their financial results, January and February were demonstrably weak – and the traditional pre-Chinese new year build-up failed to provide decent yields as rates fell.
Last month, Drewry's Air & Sea Shipper Insight reported: "Air freight rates fell markedly in January as peak season demand waned and the build-up to Chinese new year failed to support pricing.
"The price index was dragged down by falling rates on trades from Asia to North America and Europe, while westbound pricing to Asia remained stable. "
However, WorldACD data released last week reported that – despite low yields – volumes still grew. According to its index, which is corrected for seasonal patterns, air freight saw its seventh consecutive monthly rise, while January volumes were up 6.4% year-on-year – in 2013, Chinese new year fell on 10 February, ten days later than this year.
While volumes rose, yields fell 1.9%, although revenues showed a lesser decline year-on-year, falling 7% from December to January – as opposed to the 10% they declined a year earlier.
"Percentage growth was driven particularly from China and Hong Kong, but also from South America and Northern Europe," the report said.
Cathay Pacific broadly agreed with the analysis. James Woodrow, cargo chief for the Hong Kong carrier, said: "Overall with continuing high fuel price and relatively slack demand it remains a very tough environment for freighter operators. January and February have started off slowly and the markets are only now coming back post Chinese New Year."
IAG Cargo's head of global sales, David Shepherd, noted: "The market state is broadly in line with expectations. Hong Kong and China were maybe a little soft after the Chinese new year, but is now returning to normal.
"The Latin American business to Europe has been strong so far this year. IAG Cargo's load factors are up year on year in January by 1%, on slightly less capacity, so it's a solid start to the year overall. February is looking ok – with the slight exception of China and Hong Kong as noted."
IAG Cargo is set to return its three freighters to lessor Atlas at the end of next month, no doubt causing some relief to the carrier.
Lufthansa, which received its third 777F last week, reported that the "market is doing OK".
According to World ACD's data, the largest volume growth in the past year has been in Western Europe, South Asia and South-East Asia, and provides further evidence that second tier emerging markets are showing the strongest growth rates – both Bangladesh and Vietnam outperformed India and China.