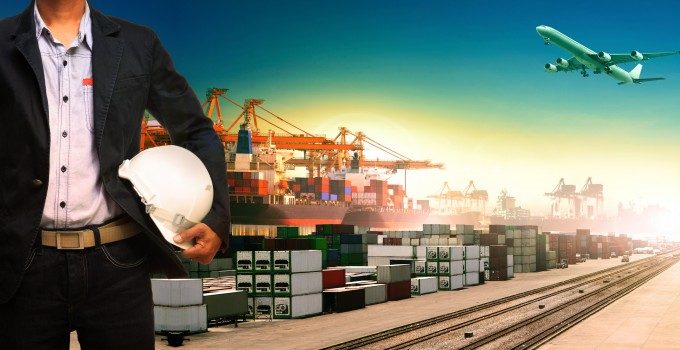 The signals are there: air freight volumes are on the up.
With both the US and Europe set to enjoy higher rates of GDP growth as their economies tentatively climb out of recession, airfreight continues to pick up – in volume terms, anyway.
WorldACD yesterday released figures showing a 7.5% year-on-year increase in tonnage – but yields fell 0.2%.
This is supported by Drewry's analysis of airfreight rates across 21 east-west trades, which decreased 4.5 points in May, signalling the end of two consecutive months of price rises.
However, this is all to be expected, seasonally speaking. Additional capacity has come onstream and continues to outweigh demand.
"This, combined with ongoing freight rationalisation will serve to keep rates in check," said Simon Heaney, supply chain research manager for Drewry.
The consultancy is predicting cumulative demand growth of 4.5% this year, with emerging markets weakening as the more mature markets strengthen. But key indicators, such as the semiconductor industry, show good signs.
The worldwide semiconductor market is forecast to grow 6.5% this year over last year – with solid growth expected for a further two years, rising 3.3% in 2015 and up a further 4.3% in 2016. Asia will be the fastest-growing market, with Japan expected to be the only region that will show decline this year, owing to currency depreciation.
The semiconductor industry has long been seen as a bellwether for air cargo, but there are a couple of issues to watch. On a monthly basis, there is certainly some divergence, as the graph below shows.
In addition, according to IATA-commissioned Seabury research on modal shift, there will be a small shift to sea in this sector, which could result in less alignment between the two industries. (On the chart below, the darker left hand side represents the number of forwarders who believe in a shift to sea, while the lighter right hand side is a shift to air.) But the general growth should translate into a broadly similar projectory for airfreight.

Interestingly, with on- or near-shoring trends growing at a pace, WorldACD also analysed developments based on length of tradelane.
Between 2010 and 2013, the overall 2% volume growth was relatively evenly spread. But the most significant growth was between country pairs over 14,000 km apart, which grew 11% – although yields contracted 6%.
Pairs between 4,000 and 6,000 km rose 8% in tonnage terms. In pairs less that 2,000 km, volumes contracted by 3% – but yields on those routes grew 5.7%. Yields grew 3% in markets under 8,000 km.
"The average great circle distance between origin and destination of all shipments is just under 8,000 km," noted WorldACD. "Interestingly, the limited volume growth over the past three years was realised more in markets under 8,000 km than in markets of longer distance: the share of the former went up slightly."
In regional terms, it said, it had seen developing market growth in volumes in May.
"In outgoing volumes, Asia Pacific stood out, with year-on-year growth of over 10%, followed by Central & South America (+8.7%) and Africa (+8.5%). A yield increase could only be registered for origin Europe (+5%), but this was entirely due to rate-of-exchange effects. Measured in euros, yields ex-Europe were flat as well. For incoming cargo, Africa and the Middle East did very well with YoY yields (in US$) growing by 4.9% and 3.9% respectively.
May rates, regionally, said Drewry, "had yet to settle into a discernible pattern", with Hong Kong seeing 8.3% rate growth, while Incheon was flat. Shanghai (PVG)-LAX saw a 10% price erosion, while PVG-FRA dropped 8% and PVG-LHR was down 3%.
On the backhaul leg, pricing from North America to Asia remained stable, while FRA-PVG fell a surprising 27% from $2.40/kg.
"However, we don't think this is representative of a broad trend but more rationalisation of certain particular factors on that route," added Mr Heaney.