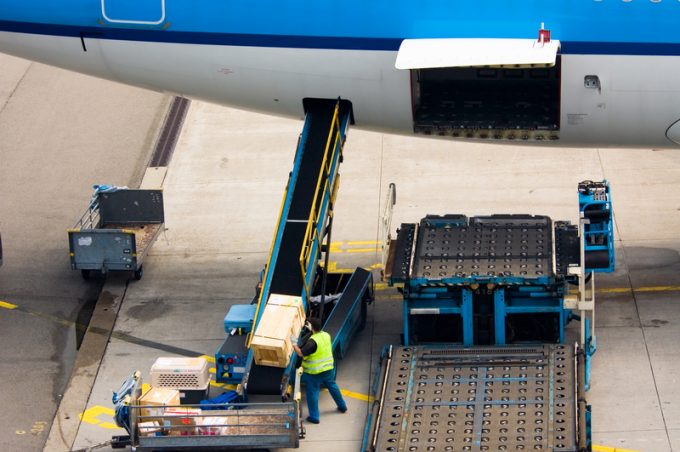 Airfreight will remain strong for the first half of 2017, bolstered by Chinese fiscal stimulus and US business optimism over President Trump's pledges to reduce regulation and taxes.
Absolute Strategy Research's (ASR) global equity strategist, Zahra Ward-Murphy, told The Loadstar airfreight volumes in Asia were growing at around 10% and she expected this to be reflected in December's numbers.
"There is a reported pick-up in airfreight confidence," said Ms Ward-Murphy. "The International Air Transport Association (IATA) says this is a lot to do with carriers improving efficiency."
Drewry also reported a healthy growth in Asian volumes in December, with Air China up 11%, Cathay Pacific up 10%, China Airlines up 13%, China Southern up 14%, EVA up 9% and Singapore Airlines up 10%; volumes at Hong Kong Airport and Incheon Airport were also up by 10% and 11%, respectively.
Incheon's positive volume growth was also mirrored across Korea's airfreight sector, leading Ms Ward-Muphy to suggest any weakness felt by the country's shipping sector was likely an overhang from the Hanjin bankruptcy rather than economic issues.
In Europe, ASR reported record growth of 5.4% in airfreight in October.
However, November saw growth drop back – albeit aided by the pilot strike in Germany – but at the same time, Spain recorded a fourth consecutive month of 13% growth, which Ms Ward-Murphy said added weight to the idea that last year's momentum would continue.
December figures from Drewry indicate a more muted success, with British Airways and Lufthansa reporting month-on-month declines of 3% and 4%, though both recorded year-on-year growth over 2015 of 5% and 8% respectively.
Similarly, European airports recorded year-on-year growth in volumes, with Amsterdam up 10% on December 2015, while Frankfurt was up 8% and Heathrow rose by 5%.
However, Drewry noted that rates had fallen 6% in December compared with November, marking the first drop in rates since May – but even here there was a note of optimism.
"As December traditionally sees a drop off in rates the latest slide was not unexpected," said Drewry. "It is testament to the growing strength of the market, that the rate decrease from November to December was smallest of its kind since 2012.
"We expect to see a further seasonal decrease to the index in January, once again smaller than usual."
Both Drewry and ASR noted a flat market in the US, although Delta was the only carrier to see volumes decline, with a 3% drop.
Ms Ward-Murphy said the purchasing index for January remained positive, but with little data expected from China between now and February it was difficult to give a full assessment. However, she expects a positive first half performance.
"Whether we see 10% growth until June remains to be seen, but the base level from last year is poor. Furthermore, there is the boost from China and businesses seem to be getting more confident about Trump," she said.
But she also cautioned that the US posed a potentially massive threat.
"I don't know how it will play out, but it doesn't seem as if he [Trump] has thought through the massive cost increases US consumers will face if he begins imposing tariffs.
"But with Asia showing the first signs of growth in June that led to this run of good form, I would say look to there as a bellwether for any potential slowdown," she said.