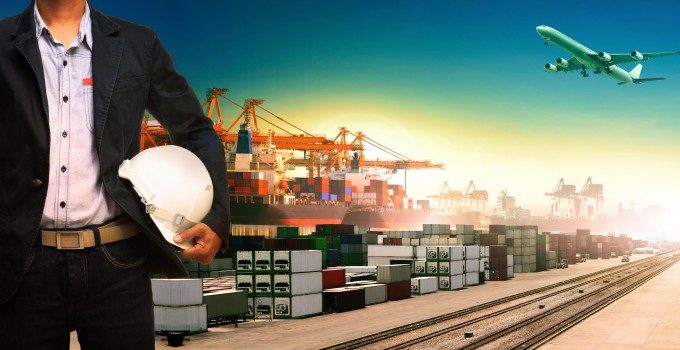 A pre-Christmas "super technology peak" has triggered the highest airfreight rate of the year, with forwarders reporting spot market rates ex-Shanghai to Europe of up to $7 per kg.
"We have seen a surge in demand," said the head of airfreight at a Hong Kong forwarder. "The airlines have a lot of revenue to capture. Forwarders have been reluctant to book BSAs in the third quarter, so airlines have seen an opportunity."
Not only have volumes risen, but IAG Cargo removed some capacity, withdrawing freighter services from Shanghai last month and relocated its 747-8F to Hong Kong. However, Air France quickly added a 777F service – and several airlines, reportedly including AirBridge and Cargolux, are now laying on charter flights to clear congestion and boost revenues.
"The Shanghai-Europe market is starting to clear, because some airlines have a few charter flights clearing the backlog," reported one Chinese forwarder.
"But it seems that the charter flights aren't full. Master loaders are grabbing the cargo in the market, and they insist they won't decrease the airfreight rate.
"In fact, airlines and all master loaders are aware that the demand isn't sustainable for very long. That's why they are trying to get the best increases in these few weeks, to make as much money as possible."
One UK-based forwarder believed the peak was being hyped. "The Chinese play games to make it sound worse than it is. Why didn't anyone know about this beforehand?
"Supposedly, it's come out of nowhere. But airlines are chasing the dollar, and we've seen some cancel scheduled flights and put on charter flights instead, and take twice the money. There is more freight, and less resources for normal scheduled stuff, plus a short-term gain mentality going on."
The cancellation of the strike at Finnair Cargo will put some unexpected capacity back, but the peak is expected to last until 10 December, according to one forwarder – although there are reports that the Hong Kong market is later than Shanghai.
"Airlines have confirmed a rise of HK$1/kg," said the Chinese forwarder. "The South China and Hong Kong market is running about two weeks later than Shanghai – they also have charter flights now, but we presume it will be back to normal in early December.
However, with last weekend the last possible for manufacturers to get goods from a 40ft container onto Europe's shelves before Christmas, others expect the rush to continue through December.
Head of cargo for Cathay Pacific, James Woodrow, told The Loadstar: "There are a number of hi-tech product launches in the market, which is helping demand. My expectation is that this improved demand will continue into December, with post-Thanksgiving restocking for Christmas transpacific."
The reports are supported by Drewry's east-west air freight price index, which showed an increase in October of 14.9 points, the largest month-on-month gain and the highest absolute reading since the index started in May 2012.
Drewry's Sea & Air Shipper Insight, which gets its statistics from a basket of regional forwarders on 21 east-west trades, noted: "The index was buoyed by soaring rates on Asia origin trades into both Europe and North America. Rates out of Shanghai saw particular appreciation, led by Shanghai-Frankfurt where all-in pricing surged by as much as 41%, while rates to London jumped a healthy 36%.
"Drewry expects airfreight rates to remain buoyant through November, fuelled by peak season demand, particularly into North America, but to peter out as year-end approaches."
Elsewhere, report forwarders, demand is normal.
"Transatlantic is fairly buoyant, but the Indian sub-continent to Europe is still dead – it's a slower time of year for their product range anyway," said one head of airfreight in Europe. "China is the only place, really."