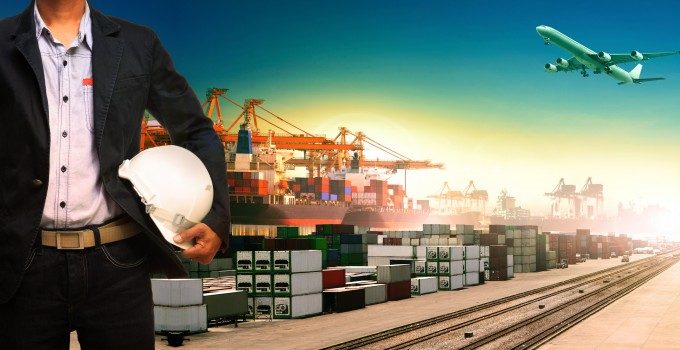 The air freight market is seeing growing volumes, with load factors on the up, but yields are still refusing to rise.
Capacity and demand growth have been "relatively in line" in recent months, Marco Bloemen, senior vice-president at Seabury Cargo Advisory told delegates at the Freighters and Belly Conference in Budapest this week.
The market is currently tightening because of hi-tech launches, notably the iPhone 6. Foxconn, which has moved most of its mobile phone production to Zhenghou, now makes some 70% of the new iPhones, according to Seabury, while the remainder is largely manufactured in Shanghai by Petragon. Beijing also accounts for a relatively stable export market for mobile phones.
"This peak season will bear out what we think of 2015," said James Woodrow, director cargo for Cathay Pacific. "Apple, Hewlett Packard, Lenovo – all are shipping quite heavily, so we are expecting good Thanksgiving and Christmas sales, but it is very dependent on the world economy.
"We are cautiously optimistic for 2015, and we hope that 2016 will see the global cargo market in full recovery."
It isn't just the hi-tech market driving air freight, however. "Lots of commodities are showing healthy growth rates," said Mr Bloemen.
Growth rates have recovered from the lows of 2012, and between 2000 and 2013, the cargo market overall showed "modest" growth of 2.7% annually, said Mr Bloemen. But while many had assumed the key driver was intra-Asia traffic, in fact the most significant market was between Europe and Asia.
Despite a stronger-looking market, however, capacity continues to increase. Seabury revealed that in seven of the past eight years, capacity growth, measured in ATKs, had outstripped demand (FTKs). And while freighters continue to hold a relatively steady share of the market, the significant additional belly capacity could have ramifications for the maindeck fleet.
Mr Bloemen showed that many older freighters, particularly 747-400s and MD-11Fs, were being parked – in fact a 20% rise since 2008 – while freighter block hour utilisation was down 12% since 2008. Although it is slowly recovering.
But while older freighters are parked, in the past year passenger aircraft have added 1.9m tonnes of capacity, while freighters added 0.4m. Excluding integrators, the freighters' share of capacity is decreasing, although at a very slow rate.
However deliveries of freighters will peak in 2014, while belly capacity will remain at about 4,000 tonnes a year – or 74% of deliveries over the next five years.
But ultimately, demand for maindeck capacity will remain in the market, said Mr Bloemen, especially in les-attractive passenger markets such as Dhaka and Hanoi.
"There are a number of niches for which freighters are required, and these niches are significant."
Infrastructure projects, oil and gas in Africa, as well as new production centres in Ethiopia and rising demand in Latin America would continue to need freighter capacity, he said.