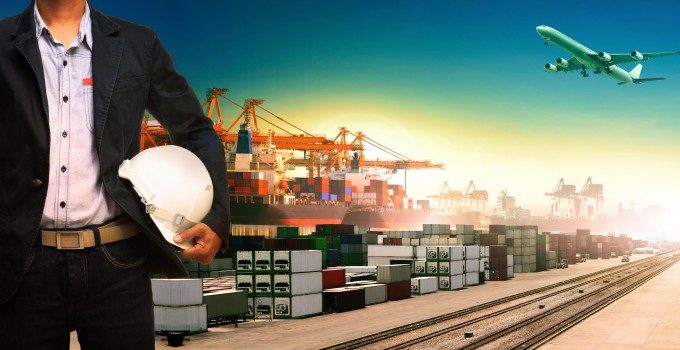 May marked the start of a slight downward trend in air freight rates, according to Drewry's East-West Air Freight Price Index (see chart below). The weighted average of 21 east-west trades fell by 1.8 points to 97. Last year's index showed prices falling in June and July, with a slight pick up in August.
Carriers, however, are noting a slight increase in volumes on Asia-Europe. A spokesman for Lufthansa Cargo told The Loadstar: "We are seeing some good developments in Asia to Europe. It's not a boom, but it is slowly picking up."
Drewry predicts that although there will be increased volumes, additional belly capacity will eat into any rise in rates or yields.
"The main airport hubs in Asia continue to report stronger export traffic figures, although overall demand growth remains weak," its Sea & Air Shipper Insight noted. "Rising Asia outbound demand should feed into higher pricing. But this will be tempered by fast-rising capacity growth which is being driven by buoyant passenger demand.
"This dynamic will increase as the Northern hemisphere enters the summer season and carriers bring in more bellyhold capacity to meet rising passenger demand. Hence, pricing on Asia origin trades may take a while to recover before the expected uptick in second half demand feeds into rates."
Carriers are generally reporting a flat market, with little signs of either downward or upward movement, although there are some pockets of stronger activity.
"South America is quite good, there is an upwards trend that is continuing and there is further potential," said the spokesman for LH. "It's quite a stable market in both directions."
Another major carrier confirmed: "Latin America is the only shining light at the moment. It's more robust and the yields are attractive. It's a competitive market, but we are seeing good volumes from the automotive parts industry out of Europe to the final assembly plants in the region. The yields are high because of constrained capacity on those routes."
Carriers also report that Africa, north Africa and the Middle East are highlights – although the markets are small.
And competition is fierce. IATA is predicting that air freight yields will be down about 2% over the year, despite a 1.5% rise in volumes. Des Vertannes, head of IATA Cargo, said: "The trading environment continues to be pretty tough. We still face challenges: fuel costs are high, there is a weak economic growth pattern and consumer demand is turbulent. New belly capacity is coming on stream – you have to work harder to remain competitive. But we remain optimistic."
One major combination carrier added: "There is a high pressure on yields. It is basic economics of overcapacity and low volumes. There are two strategies you can use – you can buy market share, or you can look to stabilise yields by cutting capacity."
Noting that transatlantic trades are flat – and very competitive – one US-based carrier said: "Yields have been static for about a year or more. Ours are probably down about 1% over the year, but globally IATA's figure is about right.
"When large tenders come out, rates tend to go just one way," he added. "The forwarders are finding it harder to make a margin. The volumes are there – but there is no new air freight. If you win a contract, it's not new business, it's just existing business that you have got from someone else. Volumes seem to be static, if not in a gentle decline."
However, there is some optimism – or possibly wishful thinking – for the remainder of the year. "Worldwide volumes should rise – we've spoken with forwarders and shippers and we are quite confident," said the Lufthansa spokesman. "We are still in a weak environment, but operating profitably. The question is when it will pick up."
Source: Drewry East-West Air Freight Price Index