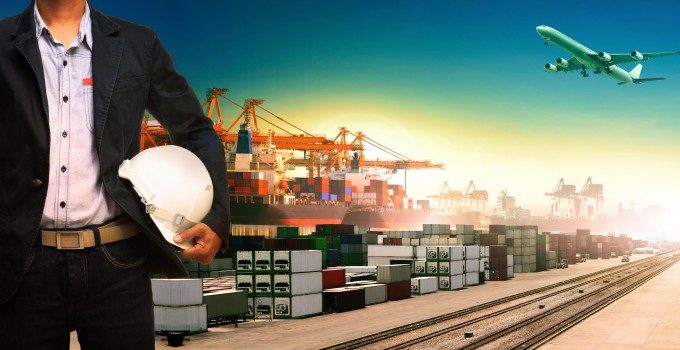 The air freight industry is failing to take perishables seriously, delegates heard this week at Schiphol Cargo's Shipper Forum at Air Cargo Africa in Johannesburg.
In a session hosted by Amsterdam Airport that focused on the flower trade, it was suggested that sea freight was by far the best quality option for many flowers, as reefer containers provide a steady temperature which could not be guaranteed on an aircraft, unless in a more expensive temperature-controlled container.
Johan Hulleman, head of quality for Jumbo supermarkets, a Dutch retailer with some 600 shops, revealed that to get 800 boxes of flowers that he could guarantee would last a customer seven days, he needed to buy 1,400 boxes – implying that 42% of the shipped blooms wouldn't survive long enough.
Jeroen van der Hulst, managing director of quality control company FlowerWatch, said: "The best performance for flowers is sea freight. It can keep the flowers at 0.6 degrees for four weeks, and so has proven to be better than air freight."
However, containership reliability is very poor – in January, for example, it fell to a low of  48% on a basket of east-west trades and 45% on the transatlantic, while transpacific for the same month – admittedly affected by the west coast ports issue – was 36%.  (Data for north-south is not currently available.)
The figures, which define late as arriving 24 hours after the schedule, do not take into account cancelled sailings, which can cause more severe delays to cargo.
"Delays would be disastrous," said Harry Van der Plas, CEO of TotalTouch, a perishables forwarder and handler based in Nairobi. "If you have a contract with a retailer, they don't want surprises. They hate delays," he said.
Mr Van der Plas also argued that the air freight industry should set itself apart from its sea freight rivals by changing the terminology.
"I don't think we take this business seriously," he said."We are all looking at reefer containers, but the key word here is 'fresh'.
"We send vegetables to Holland by air –they are fresh. But vegetables that have been sitting in a container for three weeks are not fresh. The word 'fresh' distinguishes air from sea."
Mr van der Hulst explained that flowers were hugely affected by a range of problems, from early harvesting, to heat at the farm, or stacked pallets – which could have the effect of causing the temperature of the 'live' flowers to rise, much like compost.
The best way to preserve them, he said, was in a controlled container – although even then flowers could turn to compost if the residual temperature on packing was too high or the flowers packed incorrectly.
David Ambridge, general manager of handler Bangkok Flight Services, pointed out this was perfectly possible in air freight.
"We play at this game. In sea freight they put the shipment in a reefer and send it round the world. We drive it two miles down the road and re-pack it. Airlines can't keep their aircraft at 0.5 degrees and we can't keep our warehouses at 0.5 degrees. The only way for us to move fresh produce is in temperature-controlled containers. "
The discussion inevitably turned to price. While many delegates noted that 'you get what you pay for', Glyn Hughes, chief of IATA Cargo, pointed out that despite massive investment by some airlines in their pharma product, shippers in many cases instead sent pharmaceuticals as general cargo, which came with inevitable problems.
But if shippers were losing more than 40% of their product, as was the case with Jumbo, then the price for them would ultimately come down as the quality of transport improved.
"You don't have to buy temperature-controlled containers," added Mr Ambridge. "You can lease them – and the more you use it, the less it will cost you."
One delegate noted that with volumes of pharmaceutical traffic coming into Africa, there could be a two-way use flow of containers.
Mr Ambridge concluded: "Airlines that are serious about this should invest. As an industry we have been accepting the status quo for decades – and we are simply not very good."