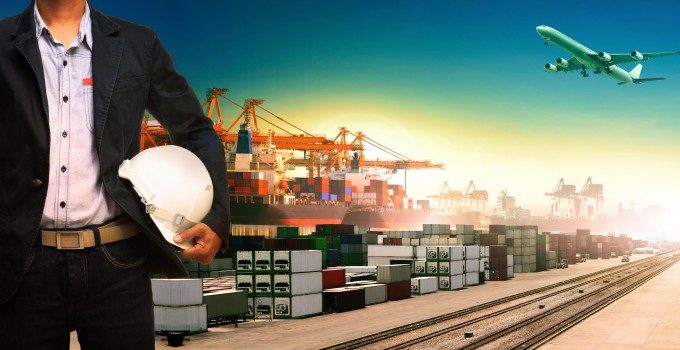 Air France KLM this morning released its full year results for 2014, revealing that the carrier was again in the red, and cargo was down. With flat group revenues of €24.9bn, EBITDA was €1.5bn, down €266m. Excluding last year's damaging strike, EBITDA rose €159m to €2bn. The adjusted net result was a loss of €535m, with the 14-day pilots' strike costing the company €425m.
Despite previous announcements that more details on the restructuring of the cargo operation would be revealed in conjunction with the annual results, very little was said on cargo in this morning's press conference.
"I won't dwell on cargo," said chief financial officer Pierre-Francois Riolacci. "Despite restructuring, unit revenues were continually in decline and it was not sufficient to reverse the trend."
Perhaps the Q&A session after the presentations was more revealing – or maybe would have been, were it not for the group's remarkable decision not to broadcast that part of the conference. If it had something to hide, it did it well.
The official cargo figures show that with a 2.3% reduction in capacity last year, tonnage fell by more – 2.9%. Load factors fell a more modest 0.1% while total cargo revenues reduced by 4.8%. Unit revenue per ATK fell 2%, while unit cost per ATK fell 1.3%, giving the group an operating loss of €202m.
Officially, last year full freighter capacity fell by 7% and the carrier is speeding up the phasing out of nine freighters, to operate just five by the end of next year. This, it predicted, will lead to operating breakeven in 2017.
According to more details in the Dutch press, however, two of Martinair's MD-11Fs will be phased out in April, threatening some 40 pilot jobs. CargoForwarder, meanwhile, reported that management envisages phasing out six of Martinair's MD-11Fs by the end of this year, resulting in 150 pilot job losses and leaving three 747-400Fs plus one MD-11F.
Whatever the truth of the matter, cargo staff are not going down without a fight. KLM's Workers Council wants proof that the management's plan to retain four freighters would be better than the carrier keeping six.
The union has backed down from its October proposal, which suggested the carrier should change eight 747Fs into a fleet of eight 777Fs. In an internal email, published in the Dutch press this month, it said: "We have come to the conclusion that the AF/KLM Group is currently not financially able to invest in B777Fs. Therefore, we have adjusted our plan to this new reality in the form of six 747 aircraft. This is the minimum number of aircraft required, according to experts and the Works Council… That is also in the interest of the KLM Cargo group as a whole.
"Also this scale is the required minimum to ensure a defensive position at Schiphol on freight. The economy is picking up and the export increases which we see will further restore the [freight] market. Also, the kerosene price has dropped significantly. This offers opportunities…"
It added that it "is disappointed by the lack of entrepreneurship shown by our board".
This plan seems highly unlikely to come to fruition. Between 2015 and 2017, Air France must reduce unit costs by €650m while KLM's target is €390m, an average of 1.5% per year. Noting the cargo restructuring, Pieter Elbers, KLM chief executive said this morning there that was a special focus on cost reduction. "There are elements that are changing in the industry, and should change for us."
Air France, meanwhile, continues to feel stung by Dutch criticism that the French side has not been doing enough. Frederic Gagey, AF chief executive, followed his letter to a Dutch newspaper earlier this month with this morning's comment: "There have been comments in the press about Air France being sluggish [with labour negotiations] while KLM is moving ahead. But you need to bear in mind that our union elections are in March – it would be ludicrous to open negotiations with people who won't be there in the final stages."
Tomorrow The Loadstar will publish an in-depth analysis of the group's financial standing.