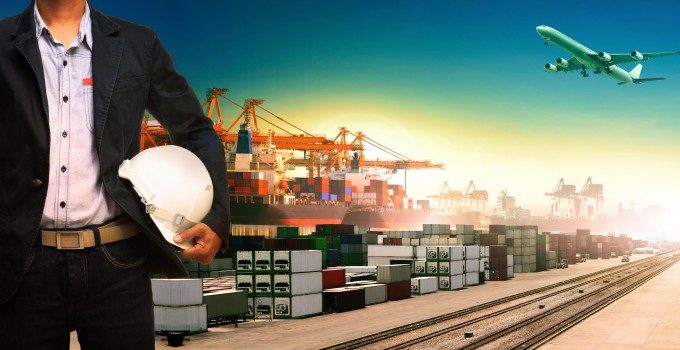 Air France-KLM-Martinair Cargo has said it is "very happy" with its "balanced" decision to axe its MD-11F fleet – a move which should see the carrier group return to profitability in 2017. But it has not ruled out the sale of Martinair, or a cargo joint venture with another party in the future.
The Board yesterday announced that it would focus its cargo offering on high-yield freight. It will cut 50% of freighter capacity, but just 10% of overall cargo capacity when passenger widebody orders are delivered. In addition, it will invest in new facilities for special cargo in both Charles de Gaulle and Schiphol airports. Martinair will continue operating three 747-ERFs out of Amsterdam.
"Airlines have been too emotional about freighters, and it is time to be more rational," Erik Varwijk, managing director of KLM and EVP cargo for the group told The Loadstar.
"Customers simply want their shipments to arrive on time – they don't care if it's in a belly or maindeck. About 90% of our business fits in bellies – and bellies are more reliable and more frequent. But we still have freighters for the business that needs them."
The group has spent the past few months considering its options for cargo – six of which were on the table. "I couldn't think of any more," said Mr Varwijk.
Market sources indicate that the group has been in talks with airlines including AirBridgeCargo, Cargolux and Atlas Air about a potential partnership or sale of Martinair – and that those discussions may not be over yet. Mr Varwijk confirmed that the group had talked to various "parties around the world" and had been working with Goldman Sachs to find a potential partner.
"But none of those conversations led to a mutually beneficial relationship. Maybe in the future it will happen, but we didn't see it in the short term. The benefits were only for one party."
Market players have previously indicated that the consolidation of Martinair's fleet could make it more attractive for a buyer.
Mr Varwijk said there had been other options on the table too. "We could have continued on as it is now, with lower capital costs on the aircraft, but it isn't enough to reach profitability.
"Or we could invest in new aircraft, such as 777 freighters. That would give us lower fuel burn but higher capital costs. And there is a big difference in the market 10 years ago and now. There is a fundamental imbalance in capacity and the amount of bellies is growing.
"So we were not comfortable increasing our exposure on freighters while also investing in passenger widebodies."
He said the group had also dismissed the idea of completely withdrawing from the freighter business. "It doesn't feel right," he said.
The end result, a severe cutback of the freighter fleet in 2015 and 2016, allows the carrier to continue to serve important markets, such as the flower business.
"We believe we can still make money on a number of freighter routes. So the best option is to accelerate the phasing-out of MD-11Fs."
The network design, he explained, would "drastically change".
"We will redeploy the 747s in a different way, and we still have the combis. There won't be a huge change in portfolio destinations, but there will be a shift in aircraft. It will depend on customer discussions."
AF-KLM will continue its Miami and Latin American network but will offer a more focused product.
"We will focus on high-end special cargo, which accounts for 50% of revenues now, but that will increase. We will talk to customers whose average yields are too low. We will offer a premium product, non-stop to Amsterdam, but we expect premium rates, not market rates."
Charles de Gaulle, which will continue to host Air France's two 777Fs, will see investment in facilities for special products. And the group is in talks with Schiphol after the airport told the carrier it wanted to move one of its warehouses.
"We are talking about an alternative building for all our special cargo, a state-of-the-art building which will be finished in 2016. We are very happy with this plan and we can step up our product level quickly."
While the unions continue to be concerned, Mr Varwijk said he did not foresee any redundancies, and that the group would be able to rehouse several hundred workers whose jobs would need to change.
The moves, many to subsidiary Transavia, now run by ex-cargo boss Matthijs ten Brink, will help the carrier to increase its focus on the low cost passenger segment – a decision which has also been taken by Lufthansa.
Total freight capacity will only be reduced by 10% in the medium term following the delivery of the next batch of aircraft orders, which in total includes 25 A350-900s, 10 777-300s as well as 35 787-9s.
Mr Varwijk said he had spoken to the original creator of the separate cargo business at KLM, Leo van Wijk. "A freighter was an important symbol at the time – cargo was growing faster than the passenger business. But that's not the case now, it's a total reversal. Something has got to give. Bellies are here to stay."