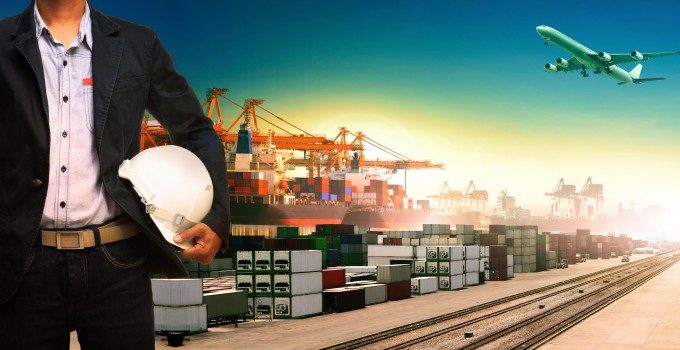 Reduced costs and transit time on Asia-Europe rail freight services could mean a 10% shift in volumes as shippers switch their temperature-controlled cargo away from air.
Henrik Christensen, chief executive at Silk Route Railway, believes rail will become more attractive than air, as transit times and costs are reduced via new block-train services, investments in reefer equipment, advances in rail gauge technology and a "game-changing" free zone on the China-Kazakhstan border.
"I look at rail as really being competitive with air but not ocean freight," Mr Christensen told delegates at the Cool Logistics Asia conference in Hong Kong this month.
He added: "The transit time today from Chongqing to Duisburg is 11.5 days. We want to see it below 10 days, and I think that will happen quite soon. Then it will be difficult to justify the cost of air freight."
Mr Christensen said rail freight could take as much as 10% of the Asia-Europe refrigerated cargo that goes by air, and electronics manufacturers could potentially save $30,000 per 40ft container going from Western China to Germany. On the other hand, less than 1% of cargo would be switched from ocean.
Silk Route Railway is a new NVOCC set up to take advantage of the huge investments in rail networks across Eurasia as a result of China's "One Belt, One Road" policy. The company hopes to eventually provide a time-definite block-train service with real-time temperature monitoring from every Chinese province.
Currently, the main routes operating are from Chongqing to Duisburg, Chengdu to Lodz, Wuhan to Hamburg, and Zhengzhou to Hamburg. New routes just starting are from Kunming, Xiamen, Qingdao, Lianyungang and Xian.
More routes and faster services will be made possible by the opening of the Khorgos Special Economic Zone, according to Mr Christensen.
Located on the landlocked China-Kazakhstan border, it is hoped that the DP World-managed facility will become a key gateway for Asia-Europe rail freight, with cargo coming in from across China and South-east Asia, quickly transloaded from narrow to wide gauge, and shipped to Europe in under a week.
"Khorgos is going to be a major hub, it's a massive project. Having DP World in there to manage it is one of the key factors, as it will use its processes and customs clearances like it does in Dubai, [Jebel Ali] to create very efficient services," said Mr Christensen.
Faster transloading will be made possible by a combination of Triple X railway wagons, which, with electric locomotives, will allow the use of standard reefer containers, and a lane changing system with variable-gauge wheelsets and automatic axle gauge.
Meanwhile, Silk Route Railway is working with temperature-monitoring specialist Globe Tracker to provide real-time temperature control and visibility, allowing customers to go online to track their cargo.
Mr Christensen added that a project with CIMC to install tracking on the railways and at rail stations would mean there would "no longer be any doubt about whether containers are at the right temperature".