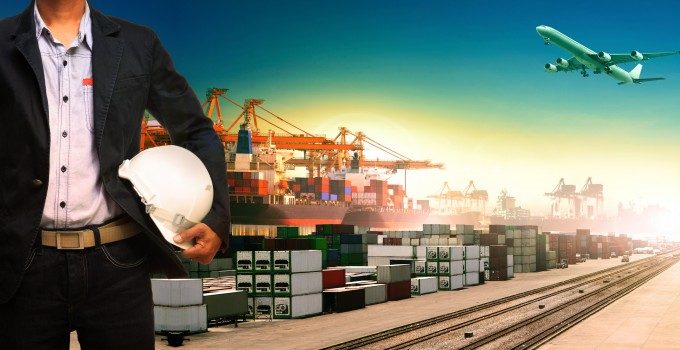 There appears to be consensus: air cargo has had a good half-year. Not outstanding, but decent. And, most importantly, yields have finally stopped their decline.
In fact, according to WorldACD, for the first time in 30 months there was a year-on-year increase in worldwide yields: 0.9% in June.
Yields are, nevertheless, still 10% down on the first half of 2011, but bit by bit they seem to be improving. Drewry's latest east-west air freight price index shows "buy rates" for June, a weighted average across 21 east-west lanes, at $3.30/kg, against $3.06/kg for the same month last year.
Volumes meanwhile, according to IATA's latest data published this morning, also show signs of comfort. Total freight tonne km (FTK) growth for the first half was a healthy 4.1%, against 3.6% growth in available FTK.
June itself was slower, with just 2.3% FTK growth.
What continually surprises, however, is load factor. The larger cargo and combination carriers insist they have strong load factors.
Brussels Airlines appears to be one of the best, with load factors southbound to Africa at more than 90%, and 70-75% northbound. Lufthansa's logistics business segment reported load factors of 70% in the first half of 2014, while Air France-KLM reported first-half load factors at 64%. Cargolux's 2014 load factor was 67.7% while AirBridgeCargo just reported 72% load factors in the first half.
All of which goes to show that to reach IATA's average of 45% in the first half means a lot of capacity is flying pretty empty.
There have also been several bullish predictions for the second half, with Atlas leading that charge. Telling analysts that yields are "seasonally appropriate", Bill  Flynn, CEO, added that the ACMI specialist was seeing "stronger demand outlook".
"We are anticipating a good peak and are waiting to see where yields will go," he added.
There are, of course, regional variations to the solid news. Asia Pacific airlines saw volumes rise 4.6% in the first half, with capacity up 4.6%. Europe's carriers have seen a 3.2% rise in volumes in the first half, while North America carried 1.6% more this year than last. African carriers enjoyed a first half rise of 3.1%, while Middle East carriers enjoyed 10% volume growth.
Only Latin American airlines experienced contraction, at -0.1%, with weakness in the Brazilian economy thought to be harming growth prospects.
"At the halfway point of the year, it is clear that overall cargo demand is much stronger than in 2013," said Tony Tyler, director general of IATA.
"Carriers in Asia-Pacific and the Middle East have been the biggest beneficiaries of the improved market conditions. Europe is doing reasonably well, albeit still in recovery mode. The weak spot is the Americas.
Mr Tyler, who noted significant global risks at the moment that could impact the second half, didn't miss an opportunity to urge companies to embrace e-freight.
In IATA's latest "name and praise" e-AWB news, the top growth was seen at Saudia Airlines, which had 37.4% e-AWB penetration in May, followed by SIA Cargo at 31.3% and China Airlines at 17.6%. DHL Express celebrated 42.2%, SDV had 20.5% and Geodis Wilson saw 9.2% penetration.
The top airlines internationally are Cathay Pacific, Emirates and SIA Cargo.