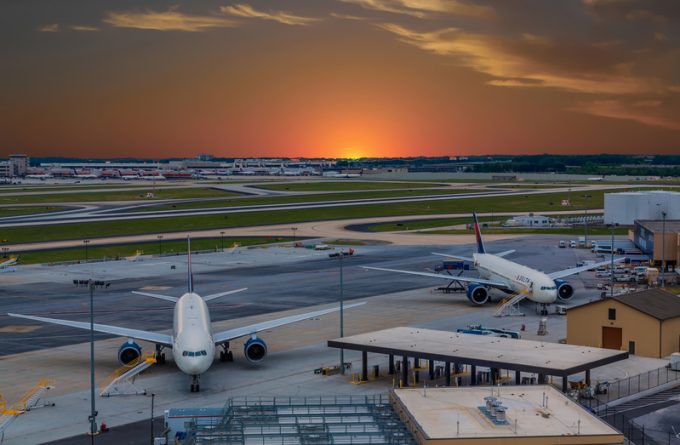 PayCargo has entered the world of airport community systems, providing the payment platform for Hartsfield–Jackson Atlanta International Airport.
The successful and much-welcomed air cargo community system (ACCS) was launched in November, with Kale Logistics providing the IT.
PayCargo's platform is integrated into the system via API, which allows all stakeholders to see payment status, allowing for efficient pick-ups and processes.
"It is a big thing for us to be involved with, as these air cargo community systems are the future of the industry," said Lionel van der Walt, chief executive of PayCargo Americas.
"In Europe they have been leading the way, but the US is behind the curve at the moment and this is just the start, as other airports in the US are also talking about setting up air cargo communities.
"It is something that is really needed by the airports to drive future growth.
"We are leading the way on the payment side and it is a natural progression for us to partner with companies for the future of air cargo in the US. From our perspective it is great, and we are open to further collaboration with companies in the value chain."
The airport has found its operations and processes have improved since the ACCS was launched, with a consequent reduction in costs. More than 20 stakeholders have joined so far, from all sectors of the industry.
"Ground handler Swissport told me it has been beneficial, as they know what is being picked up and what cargo is coming in, and they have started pre-pooling air waybills," said Donna Mullins, consultant to Kale Logistics.
Kale is further developing the ACCS with Microsoft to incorporate artificial intelligence (AI), which will allow the system to handle more complex scenarios that could arise at the airport – or elsewhere in the chain.
And Kale appears determined to remain with the project, and will likely seek other airports for its ACCS solutions following its expansion in the US. Yesterday it announced it is to open an office in Atlanta to serve customers in the US, Canada and Latin America.
"Along with Kale locations in Dubai, Mauritius, Delhi and Mumbai, this new office demonstrates Kale's commitment to North America's logistics industry," said director Amar More.
"This new office marks a new step in our development in this strategic market and we hope to keep growing with our customers, associates, and partners."