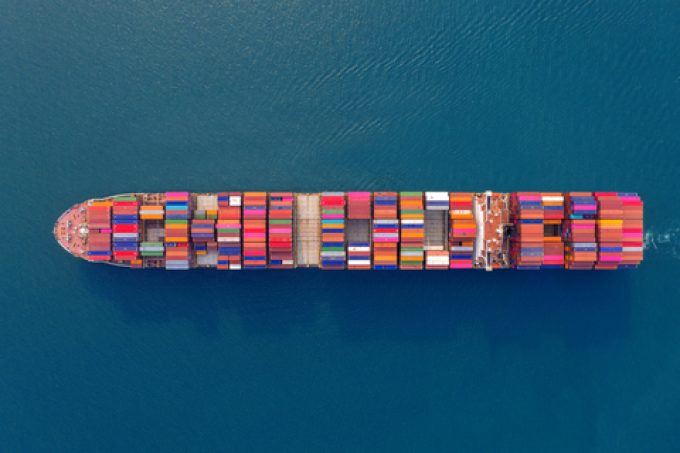 US container import volumes fell by 21% in April, compared with the same month of last year, according to the latest analysis by consultant John McCown – and there are no signs of an early recovery in demand.
The Port of Los Angeles, for example, saw its import container throughput collapse by a quarter last month to 343,688 teu, from the elevated highs of a year ago, when at times there were 100 ships anchored outside the San Pedro Bay area waiting to discharge at the Los Angeles and neighbouring Long Beach terminals.
Unsurprisingly as a consequence of the soft demand fundamentals, transpacific container spot rates remain under pressure with the prospects receding daily for ocean carriers to introduce the anticipated mid-June GRI.
This week's Xeneta XSI Asia – US west coast reading edged down slightly to $1,454 per 40 ft, while the Freightos Baltic Index (FBX) Asia – US east coast component was also slightly lower at $2,325 per 40 ft.
Nevertheless, Chinese forwarders are continuing to tout rates of around $1,100 per 40 ft for the US west coast and $2,300 per 40 ft for US east coast ports "for prompt shipment" making the task of carrier negotiating teams to sign off outstanding new annual contracts with BCOs at "just above spot" more difficult.
"Warehouses remain laden with ageing inventory across the country," said the Port of Los Angeles executive director Gene Seroka.
Speaking yesterday during the port's monthly cargo briefing, Mr Seroka said that a cooling global economy and the prolonged US west coast labour negotiations had all contributed to a slowdown in trade.
Meanwhile, spot rates were stable on the Asia – Europe market this week, although the weakness in the trade was in evidence again by the port of Hamburg revealing a 17% year-on-year slump in its first quarter container volumes.
The FBX average rate was flat at $1,376 per 40 ft from Asia to North Europe while spot rates from Asia to the Mediterranean were also unchanged at $2,458 per 40 ft.
The impact on the market of the 2M's injection next month of nine extra ultra-large ships into the Asia – North Europe and Asia – Mediterranean networks is yet to be assessed.
However, the adoption of super-slow steaming by ships deployed on the loops operated by Maersk and MSC is designed to absorb the capacity of the phasing in of the mainly MSC-owned newbuilds and therefore maintain the status quo in terms of weekly capacity offered.
A straw pole of The Loadstar's forwarder contacts this week seemed unconcerned about the additional three-day voyage time to North Europe from China, although a few thought that clients might on occasions request shipment with carriers offering quicker transits for time-sensitive cargoes.
"If they try to add more ships and slow then down even further, that might be a different matter," warned an NVOCC contact.
Elsewhere, on the transatlantic the rates bloodbath continues at pace.
Indeed, the market average XSI North Europe to US east coast spot rate this week fell by another 8% to $2,481 per 40 ft, having lost 24% in the past month and two thirds of its value of a year ago.
Moreover, according to one forwarder contact, transatlantic headhaul market rates have already dipped below the historical $2,000 per 40 ft average with the expectation that they have further to fall.