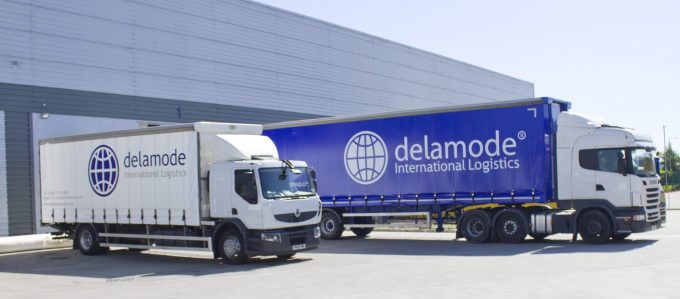 UK freight management services group Xpediator saw annual revenue grow 54.1% to £179.2m last year, following a long acquisition spree.
The group posted a pre-tax profit of £5.6m, representing growth of 130.5% over the previous year – and ceo Stephen Blyth told The Loadstar its appetite for M&A would continue this year.
He said: "2019 will be more of the same for us – we get offered more than one deal a week.
How many listed entities are there in the UK of our size that are hunting targets? The answer is none.
"I consider our nearest competitors for targets to be Kuehne+Nagel or DSV, but frankly they don't look at the same targets we do; they aren't interested in the bolt-on acquisitions that cost around £25m, whereas we are more than prepared to do six or even nine of those sort of deals – which also cuts the risk to us."
He explained that the company was in talks with banks and other lending institutions on future deals.
Last year saw Xpediator acquire two businesses – Import Services and Anglia Forwarding – and today it revealed they contributed an additional 18.6% in revenue, added over 400 new customers, including greater Amazon activity, and significantly expanded the group's UK gateway capabilities with facilities in Felixstowe, Heathrow and Southampton.
However, a bid to buy Slovenian trucking firm Intereuropa was abandoned last week.
Nonetheless, freight forwarding continues to be Xpediator's largest earner; 2018 revenue for its freight forwarding division was £136.9m, compared with £93.3m in 2017, and operating profit was £3m, compared with £24m in 2017.
And Mr Blyth said improving margins remained a top priority for the division.
"The margins in freight forwarding are notoriously low. There are some companies that buck that trend, but they tend to operate in very specialised areas.
"We need to be more efficient – we have some very interesting IT investment projects that we hope will help us achieve this; a 1% improvement in margins is a big increase on our bottom line."
The warehousing and logistics division saw revenue grow to $35.9m last year, from £18.4m in 2017, and recorded £3m in operating profit, compared with the £900,000 the year before. The bulk of these increases came from the acquisition of Import Services, which brought in nearly £12.8m.
"From a risk perspective, the natural growth of the business has meant we are not dependent on any one market and we have a good diversification between the UK and mainland Europe," said Mr Blyth.
"The group does not have a large single customer risk – no one customer is responsible for more than 2% of sales nor is there significant exposure to the segments of UK retail that have come under pressure in the last 12 months," he added.