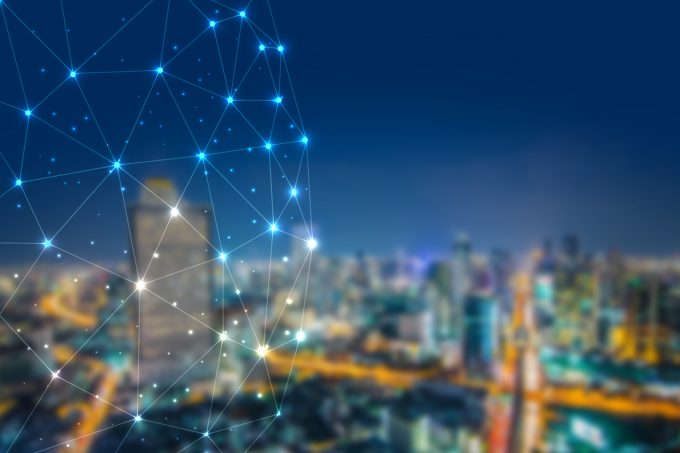 Associated British Ports (ABP) is to pilot a blockchain solution across its UK sites.
An MoU with Marine Transport International (MTI) will see ABP commit shipments for MTI's blockchain technology.
However, group head of marketing at ABP Ron Crean told The Loadstar he could not say too much.
"The proof of concept [or pilot] phase is commercially sensitive," he said. "What we can say is that it involves advanced and accurate modelling of a blockchain system used in part of an international seaborne freight supply chain."
He said the port operator had been examining the possibilities offered by the technology for "quite some time".
ABP operates 21 ports across the UK, handling 25% of the country's seaborne cargo, equating to around 100m tonnes a year.
MTI chief executive Jody Cleworth said: "Blockchain is the buzzword of the logistics industry at the moment, yet some of the projects making a big splash are blockchain in name only.
"Blockchain-enabled technology has the potential to provide a transparent, secure and accurate way of capturing and sharing data with key parties."
He added that the logistics industry was "awash" with proprietary technology, forcing its users to work in a certain way. With blockchain, he said, it was different, adding that MTI can connect all the systems logistics operators are currently using.
"For MTI, the critical part is interoperability – it has to be able to openly connect with existing systems," he said, "to ensure data is accurately and quickly shared, helping speed-up and simplify the flow of trade in and out of the UK."
ABP's Mr Crean said blockchain was no "silver bullet" nor the "complete answer" to improving the maritime sector, and there were multiple ways the technology could be deployed. But for the moment, he added, ABP's main focus was on improving efficiency.
"We want to maximise efficiency and speed in the information interconnectivity between every node, increasing security and trust between trading partners," said Mr Crean.
"As the old saying goes, 'time is money', and our hope is an effective implementation of blockchain will lead to quicker, more effective systems and operations."
Other port operators around the world have already begun trials. Earlier this year, Holt Logistics announced it was the latest operator to conduct a blockchain pilot, using a system developed by Maersk and IBM.
Asked why it was only now that ABP was looking into blockchain, Mr Crean said: "As businesses and consumers rely on our services extremely heavily, we have to be very careful; therefore, we are proceeding with blockchain prudently.
"New systems need to not only enhance our already efficient proposition, but operate with the resilience our customers, partners and governments demand."