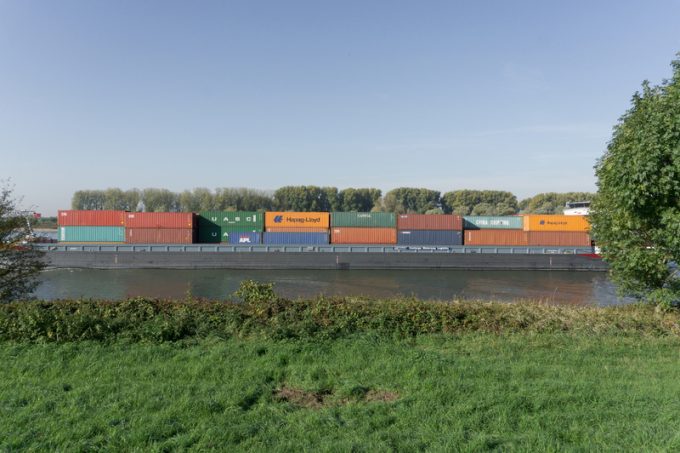 Forwarders are being warned to consider themselves the 'principal' when it comes to container transport, amid mounting anger at unexpected storage and quay charges.
The British International Freight Association (Bifa) issued the warning on Friday saying questions regarding abandoned containers rank among its most frequent queries.
Director general Robert Keen said most of the problems arise from forwarders incorrectly seeing themselves as agents, rather than principals, when negotiating capacity.
"Although some may act as an agent periodically, the majority of transactions see a forwarder buying space from a shipping line or airline at one price and selling on at its own," he said.
"In this scenario, the forwarder is a principal, so if there's a problem – for example, goods not collected – the carrier will look to the forwarder for quay rent, etc, as the contracted party."
According to Mr Keen, forwarders some are "flummoxed" when charges for storage and quay charges arrive from the shipping line.
But he said forwarders "cannot simply abandon the cargo", especially where the goods have been transported but neither the consignee nor shipper can be contacted.
"It is impossible to safeguard against getting into this sort of situation if the shipping file has been closed, and the consignee does not take delivery at destination," said Mr Keen.
"Under Bifa's standard trading conditions, the customer has indemnified the forwarder and is liable for such costs. However, if the customer has ceased trading, or simply disappeared without trace, the forwarder may still find itself liable for the unpaid charges."
In some instances, he said carriers will take a lien if the commodity is something that can be sold on with ease, but in many cases the goods in question will require specialist handling.Then, noted Mr Keen, carriers would then look to the contracting party – in many cases the forwarder – to cover the additional handling charges.
"Most of the enquiries we have received on this involve scrap materials, personal effects and charity goods, all of which tend to be low value," he continued.
"In regard to scrap materials, members should note countries such as China are tightening regulations, which may lead to increased amounts of such commodities being abandoned."
Container storage charges have been in the news recently, with one group of forwarders slamming the lack of regulation and monopolisation carriers have in setting these fees.
The president of Latin American forwarding association Alacat, Galo Molina Aguilar, recently told The Loadstar the Ecuadorian government had agreed to address the issue.